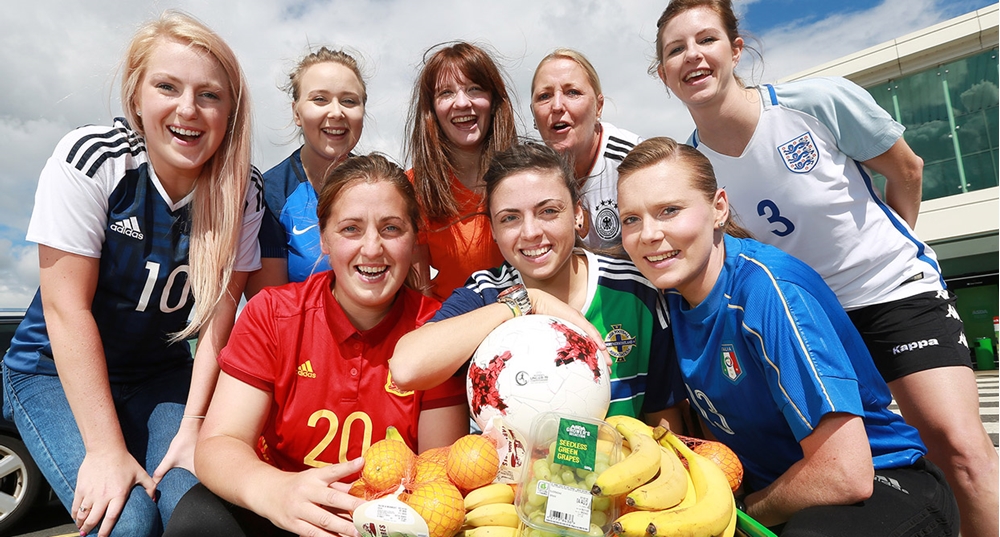 As part of Asda NI's UEFA European Women's U19 Championship partnership, the retailer will be the official fruit supplier for the tournament.
Thousands of Asda bananas, oranges and grapes will be given out to the participating teams during the games. George Rankin, Senior Director Asda NI explains,
"At Asda we actively promote a healthy lifestyle through our Community and CSR programmes in Northern Ireland – and we're delighted to not only be an official partner of the championship - but also to supply the teams with fruit throughout the duration of the tournament. We're very proud of the quality of fresh produce available at Asda – consistently maintaining a high standard for our shoppers and elite athletes alike! We would like to wish all the teams the best of luck for a successful championship!"
Pictured below in our gallery are UEFA European Women's U19 Championship volunteers and Asda colleagues joining together, wearing the football shirts of all eight participating teams to celebrate the partnership.