A Roadmap For Football – Irish FA Corporate Strategy 2022-27
The Irish Football Association's 2022-27 corporate strategy covers all aspects and levels of football across Northern Ireland, from improving performance and participation levels to improving facilities, generating revenue, engagement, women's and girls' football and corporate social responsibility.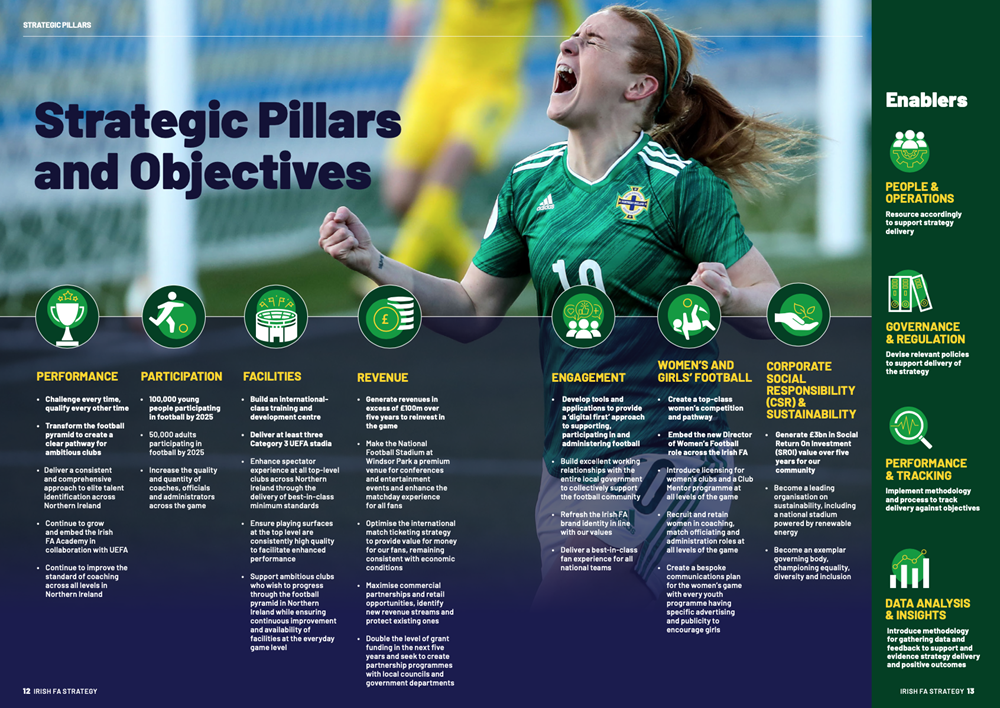 More than 30 strategic objectives and over 100 actions are included in the document.
The targets which the association is aiming to meet over the five-year period are outlined in seven strategic pillars supported by four enablers.
The pillars focus on participation, performance, facilities, revenue, engagement, women's and girls' football plus corporate social responsibility and sustainability.
The strategy was developed by the association's board and senior leadership team members, and consulted widely on with stakeholders from all aspects of the football family across Northern Ireland. The Irish FA staged up to 50 strategy workshops and working group meetings, and it held several discussion forums with stakeholders.
Download | A Roadmap For Football – Irish FA Corporate Strategy 2022-27