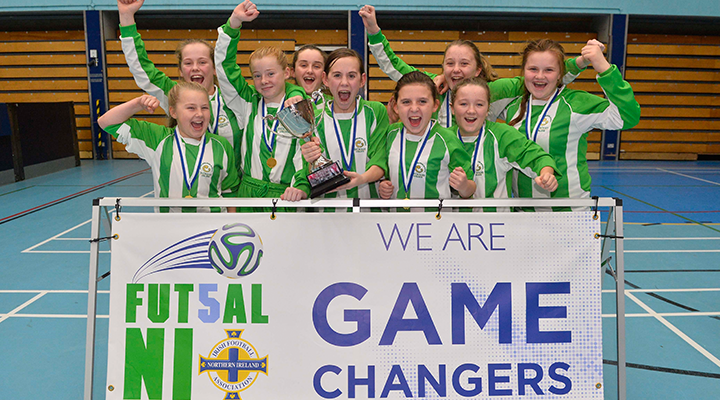 The Irish FA Youth Strategy 'Let Them Play' was launched in 2015 and seeks to get more young people involved in football in Northern Ireland.
2016 was a historic year for achievements and the success of the Youth Strategy is certainly one of them with record numbers being achieved.  The Irish FA Football Development Department is well on track to achieving its ambitious targets.
Below are some of the highlights in delivering the strategy in 2016
58,000 people aged between 4 and 24 are participating in football
The Curriculum Sports Programme is delivered in 190 schools to 19,500 pupils on a weekly basis
Holiday Camps welcomed 6,500 children over Easter, Summer and Halloween
The Summer camps increased by 34% with just under 5,000 boys and girls involved
9,000 plus children are involved in Small Sided Games Centre each week across 50 venues
Over 2,000 Primary and Post Primary School pupils are involved in Futsal Festivals and competitions
Over 200 female participations have been involved in Under 11, Under 13, Under 15 and Under 17 club Futsal competition
The first ever girls Under 15 winter league was created in partnership with South Belfast Youth League
These current numbers are in line with the ten year objectives of the 'Let Them Play' strategy.  The Irish FA aim to have 75,000 young people participating in regular football by 2020 and 100,000 participants by 2025.  If you wish to know more about the strategy and its aims for the next few years, download your copy below.
Every month the Irish FA Football Development Department produce a report which details the progress of their various teams in delivering the objectives of the 'Let Them Play' strategy.  You can download the each month's report below.