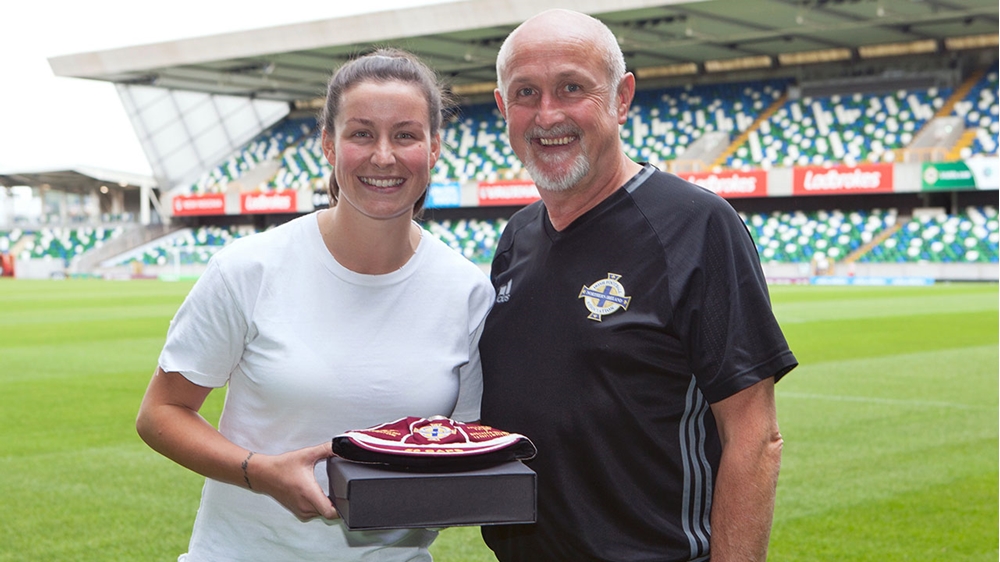 Former Northern Ireland players Demi Vance and Nadene Caldwell have been awarded their 50th caps by Senior Women's manager Alfie Wylie.
Vance and Caldwell both earned their 50th cap at the young age of 22 but both relocated to Australia due to family commitments.
They recently returned home where a proud Wylie presented them with their caps. He said: "They were two good local players and were always dedicated. They never missed training and were committed to Northern Ireland and Glentoran.
"They were regulars in the team and hence the number of caps they earned at a young age."
Demi Vance, a left winger, began her international career on the 16th of February 2008 against Spain and six years later earned the prestigious 50th appearance against Poland and eventually earned 51 caps for her country.
Nadine Caldwell earned her first start for Northern Ireland against the Czech Republic on the 26th of April 2008 and reached the 50th appearance against Sweden nearly six years to the day later. The right back/centre midfielder ended on 56 caps.
Nadine Caldwell and Demi Vance