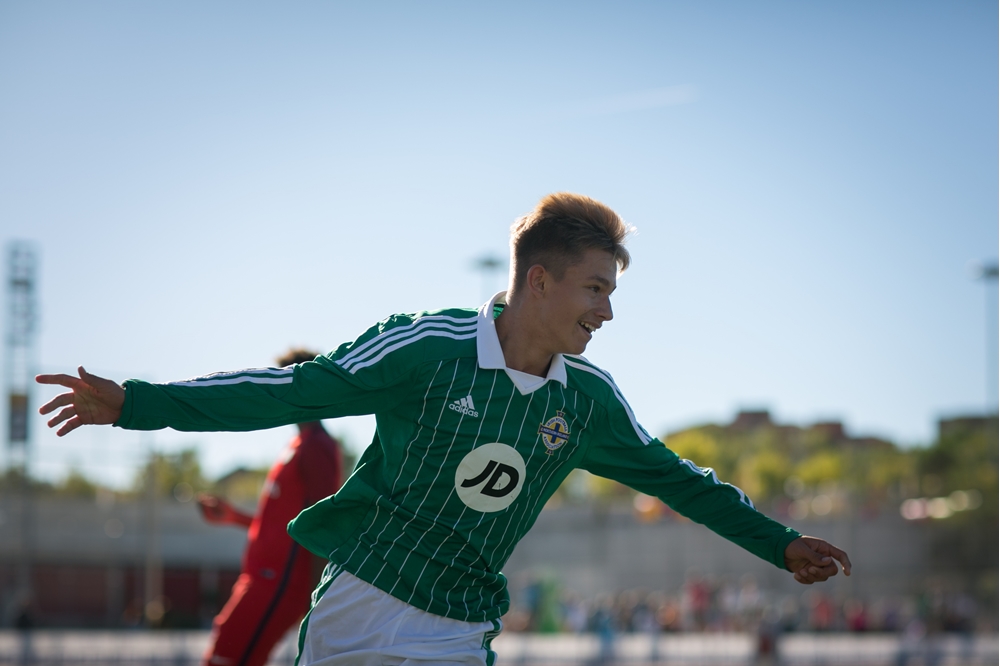 Ulster University Coleraine is hosting the annual JD Club NI International Cup this weekend.
Players involved with the Under-14 section of JD Club NI, the Irish Football Association's Elite Performance Programme, will be facing the U14 academy teams of three top European clubs on Saturday and Sunday (26 and 27 August).
Excelsior from Rotterdam, Rangers and Swansea City will be battling it out with JD Club NI for the trophy.
The first set of games takes place at UUC's grounds at noon on Saturday when JD Club NI face Rangers and Excelsior meet Swansea. Later in the day, at 17.00, JD Club NI and Excelsior will lock horns and Rangers play Swansea.
The tournament will conclude on Sunday with JD Club NI taking on Swansea and Excelsior facing Rangers at noon. There is free admission to all of the matches.
Jim Magilton, the Irish FA's Elite Performance Director, said: "To be able to deliver such a prestigious event reflects the continuing dedication of all involved in the JD Club NI programme. We want our players to strive to be the best and to be competing against the best.
"I am sure that we will witness football of the highest quality in Coleraine this weekend."
Pascal Vaudequin, head coach of the JD Club NI U14 squad, said taking part in the tournament will be a great experience for the boys and he is confident they will give a good account of themselves against their Dutch, Scottish and Welsh opponents.
The JD Club NI U14 squad features: Billy McDowell, Aaron Wightman, Matthew Carson, Joshua Roney, Harry Wilson, Oisin Gallagher, Callum Marshall, Jamie McDonnell, Padraig Lynch, Charlie Lindsay, Conor Falls, Ruairi McHugh, Jamie Doran, Cian Dynes, Darren Robinson, Dylan Sloan, Patrick Kelly and Jay Riley.
Meanwhile, as part of activities surrounding the tournament, Jim Magilton and his former Northern Ireland international team-mate Keith Gillespie will be visiting the JD store in Church Street, Coleraine, tomorrow (Friday 25 August) at 6pm.