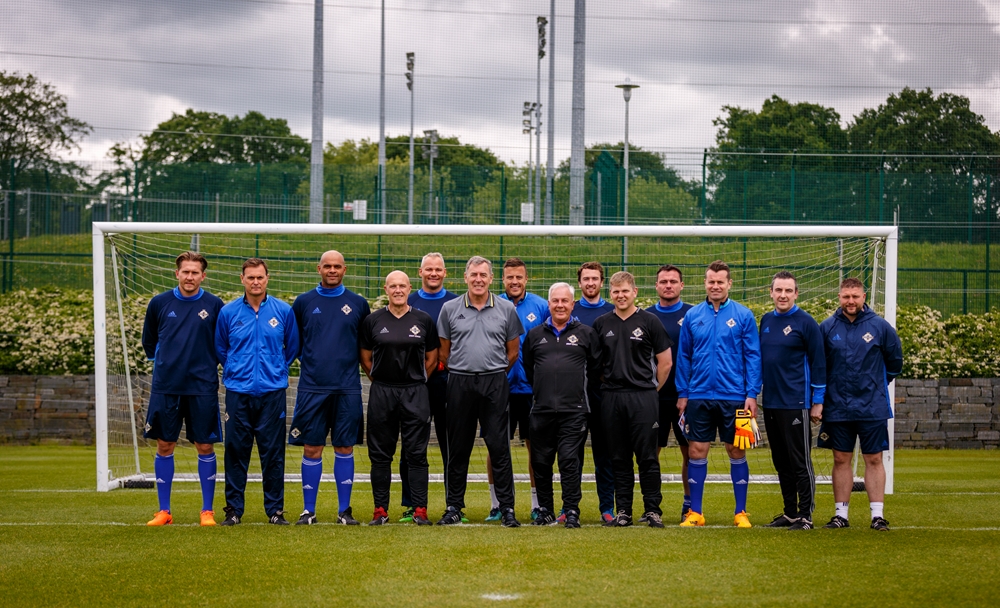 National Coaching Courses for 2019 are now complete. Dates for 2020 will be released soon.
For all Grassroots and Regional Courses (local based coaches only) please see the Coaching Education Calendar for more details. 
Message from Nigel Best, the IFA's Coach Education Manager
"I believe that the provision of relevant, high quality coach education courses is a key component of the work of the Irish FA's Elite Performance Department.
I see it as vitally important that we up-skill our coaches at all levels of the game, from Youth to Senior, so that the players get greater benefit from the contact time spent with their coach. To ensure that the Irish FA's courses embrace modern trends, we have developed an on-line Coach Education Platform in partnership with Academy Soccer Coach, thereby meeting UEFA's requirement to incorporate the use of IT into the training of modern coaches.
Whichever of the Irish FA's courses you enrol on, I know you will have a positive learning experience and consequently will improve as a coach.
The Irish FA offers an extensive range of coaching courses, catering for all levels of our game, and intended to provide the necessary coaching knowledge required, whether for the game at grassroots level or at professional level.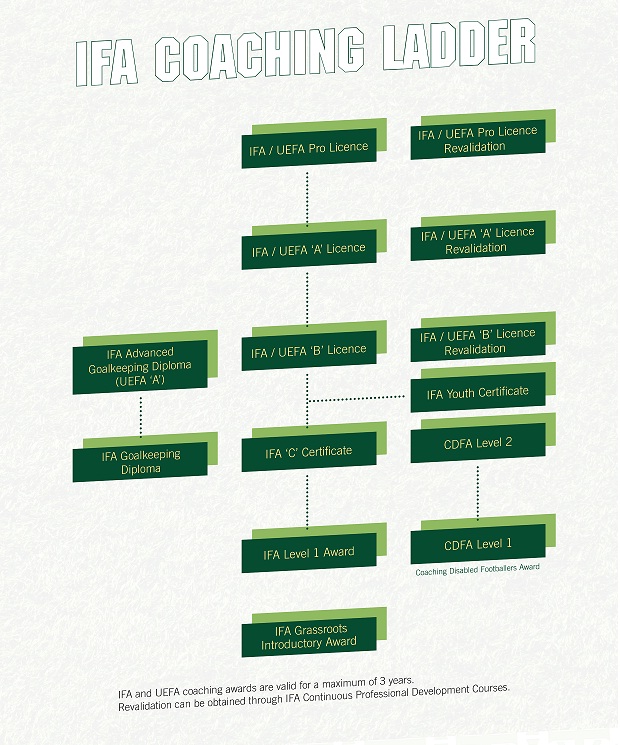 The Grassroots Introductory Award and Level 1 Award cater for those who wish to coach at foundation age level and form the basic foundation of coaching practice for those who wish to progress higher up the IFA's Coaching Ladder.
The Irish FA also offers the UEFA 'B' and UEFA 'A' Licence courses, both of which are very popular. These courses focus on coaching from Youth level to senior level.
Specialist coaching awards are also available, such as the Level 1 and Level 2 Coaching Disabled Footballers Awards. Goalkeepers are catered for with the Goalkeeping Diploma."