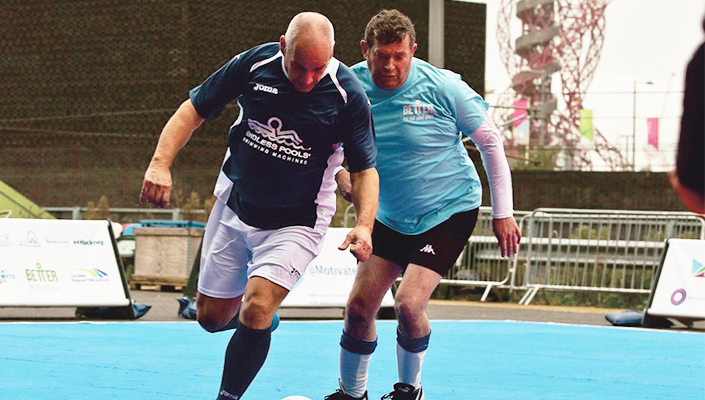 Walking football is aimed at keeping men and women aged over 50 active and involved in football.
There are many reasons why players can no longer play the traditional game and the opportunity to play Walking Football brings many benefits. Players enjoy the physical activity, the friendly competition and the important social aspect.
It has very specific rules that outlaw all running and allows no contact between players. Over-head height restrictions and indirect free kicks ensure that the sport is played safely with full consideration to the participants' age.
Teams are either 5 or 6-a-side. As a result of these rules, games are played at a slower pace, often on state of the art 3G artificial grass pitches, thus reducing the threat of pain, discomfort and injury, with players briskly walking through matches.
This allows people who have loved the sport all their lives to once again safely get back to playing and also introduces the sport to people who perhaps have never considered playing before.
The game is for males and females and all the groups in Northern Ireland are open to new players.
Why not give your local club a go as this form of the beautiful game continues to grow throughout the UK and Ireland. You can also check out more information on the official Walking Football Association website.
For more details please take a look at the table below.