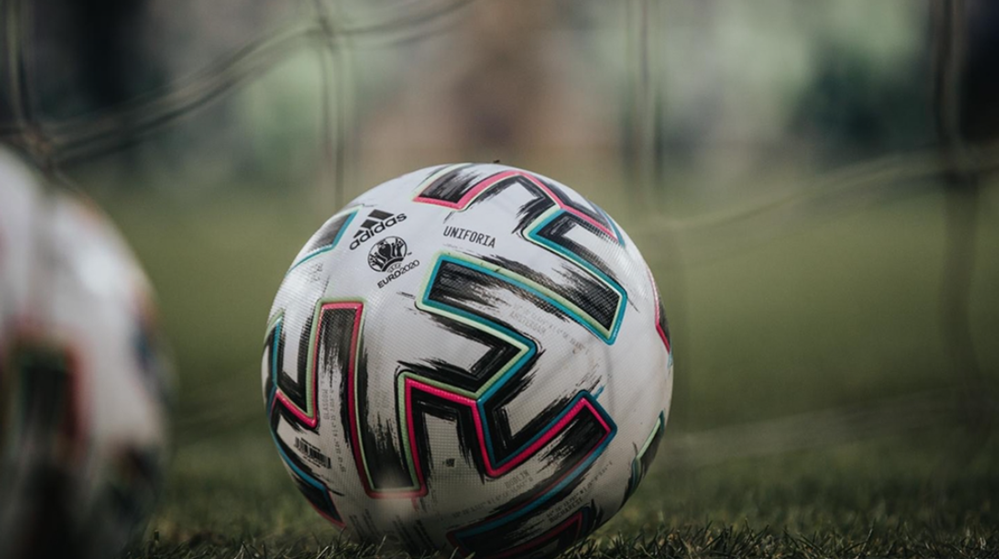 SROI research shows value of football
In December 2021, using the Social Return on Investment (SROI) model developed through UEFA's GROW programme, the Irish Football Association was able to reveal that football in Northern Ireland has social, economic and health benefits that add up to £470 million per year.
Since then the association has been working with football clubs at all levels across Northern Ireland to demonstrate their value within their communities.
What is the SROI model?
SROI is a form of cost benefit analysis that attempts to quantify the social change created by a programme, policy, investment or entity. It is a particularly useful form of analysis for not-for-profit organisations which seek to generate positive social changes that are difficult to measure in traditional financial terms.
The UEFA GROW SROI Model is managed and maintained by Substance, a UK-based research and development company which specialises in the assessment of the social impact of sport and other activities. Members of the Substance team are supported by an advisory panel of academic and industry experts.
What this means to the Irish FA
The UEFA SROI research across Northern Ireland in 2021, supported by the Irish FA, found the country's 70,000 registered football players and 18,000 football volunteers made a £77.68m contribution to the economy and generated the equivalent of £262m in social benefits and £131m worth of savings in healthcare.
For more information on SROI and the detailed report, click here

Working with our clubs
Following the analysis into its own work, the association has been supporting football clubs at all levels in Northern Ireland to go through the latest version of the SROI model (V3). More than 40 of UEFA's 55 member associations are currently enrolled in the process.
So far the association has worked with the following clubs: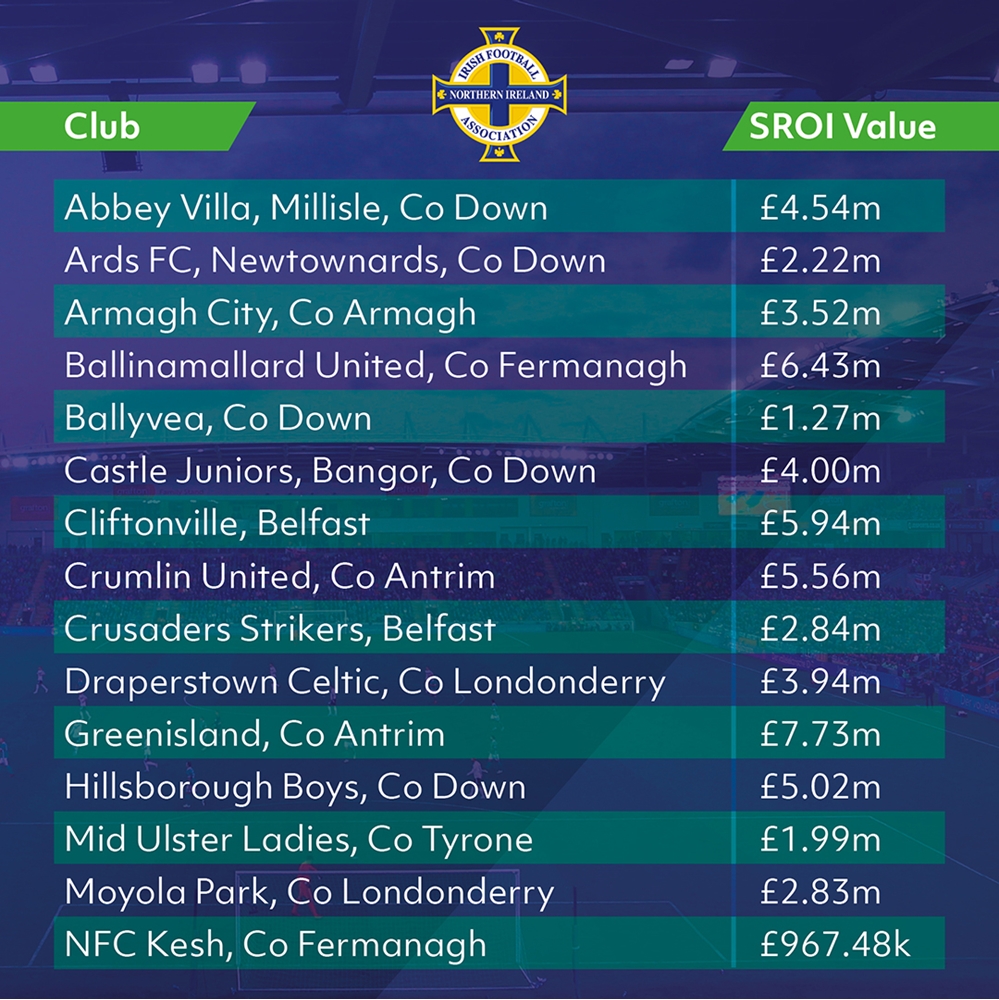 For more information, contact Kyle Robinson: kyle.robinson@irishfa.com