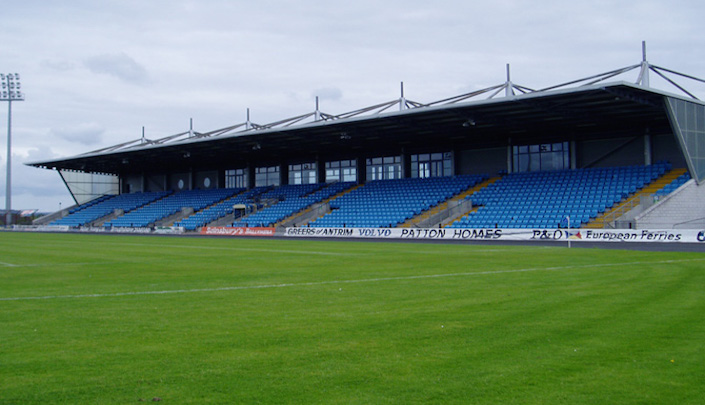 The Irish Football Association recognises the need to build pride in football in Northern Ireland through the provision of better training and playing facilities. 
Football facilities are a critical component of the development of sport and physical.  Appropriate facility provision allows for player development pathways to be created and sustained which in turn allow footballers to develop as players and individuals to benefit the higher levels of the game and create an environment of participation and well-being at grassroots level.   Improving football facilities can increase their capacity to support greater use by teams, clubs and the local community.
Good quality facilities for players and spectators along with spectator comfort and safety at matches are of significant importance and to this end the IFA is working with Government, local authorities, Sport NI, PSNI, UEFA, FIFA and health and safety officials to seek to attract new supporters and encourage families to attend local matches and events held at grounds. 
Facilities
IFA Facilities Strategy
The Association has developed and publicised its Facilities Strategy in August 2012. 
The overarching IFA strategic facility objectives are:
National Training Centre
To create a flagship National Training Centre to support the cream of footballing ability in Northern Ireland;
Strategic Intervention Projects
To establish a number of high quality, moderate capacity venues with a range of community and revenue generating facilities meeting UEFA Category 3 standards and all applicable national legislative requirements;
Designated Venues
To support infrastructural safety and safety management improvement at designated venues;
Football Development Facilities
To target investment in facilities to increase participation, improve revenue generation and community interaction at all levels of football development with an emphasis on partnerships and innovation.
IFA Joint Ground Criteria November 2019 (Domestic Facility Requirements)
The Association has developed the Joint Ground Criteria that can be used by clubs who are interested in developing their facilities to a specific quality standard or aim to play at a higher level. 
The IFA's Joint Ground Criteria document details requirements for Intermediate, Premier Intermediate (Championship) and Premiership football facilities.   
The IFA will aim to support, advise and assist clubs in achieving these criteria, and in developing facilities on a long-term basis.
UEFA Stadium Infrastructure Regulations Edition 2018 (UEFA Facility Requirements)
UEFA promotes and ensures that all venues and clubs maintain the high standards required to host European football.  In 2018, UEFA published updated stadium infrastructure regulations. 
There are four types of UEFA stadia category – 1, 2, 3 and 4.  UEFA competition regulations will specify the required category of stadia for each UEFA competition.
Premier Intermediate League / Intermediate Ground Inspection Requests
For all those clubs wishing to request an advisory or final Premier Intermediate League or Intermediate ground inspection, they must download and complete the relevant form below and return to Leanne McCready, Facilities Compliance & Development Manager and Bobby Burns, Facilities Compliance & Development Administrator, by email at leanne.mccready@irishfa.com and bobby.burns@irishfa.com.
Please note the Association will endeavour to conduct ground inspections within 15 days following receipt of the ground inspection request form.  A new form should be submitted for each inspection (i.e. advisory or final).