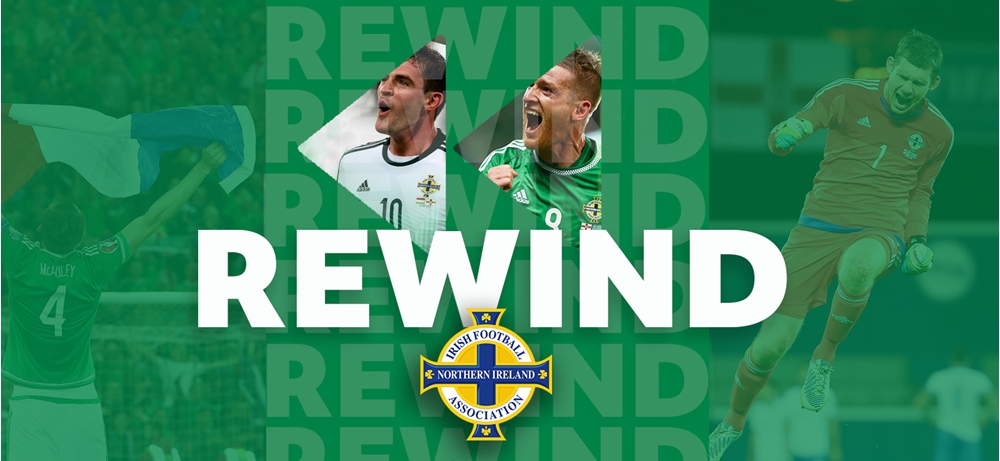 Now you can relive some of the most dramatic nights in Northern Ireland history with our REWIND page. Check out the historic matches below. 
Hungary v Northern Ireland
Northern Ireland kick-off the Euro 2016 qualifying campaign in Hungary, 7 September 2014 #GAWA
Northern Ireland v Greece
Rewind to that famous night in 2015 when we qualified for UEFA Euro 2016 in Belfast. Watch Northern Ireland vs Greece in full
Ukraine v Northern Ireland
Northern Ireland v Czech Republic
Jonny Evans' first international goal in eight years and a sublime Chris Brunt free-kick helped Northern Ireland see off the threat of Czech Republic under a blood-red sky at the National Football Stadium at Windsor Park. Rewind to 2017 and relive another memorable night in Belfast.
Estonia v Northern Ireland
On Saturday the 8th of June 2019 we travelled to the A. Le Coq Arena in Tallinn as we faced Estonia for a Group C Euro qualifier. The ultimate game of two halves! #GAWA