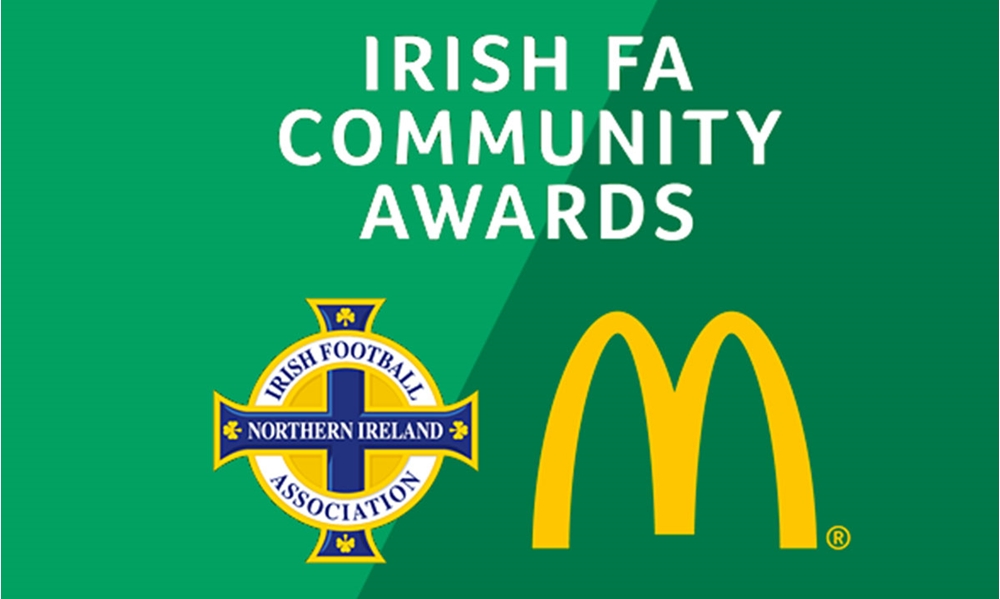 Three local grassroots football heroes have been shortlisted for the 2016 McDonald's IFA People's Award (for Lifetime achievement in Football) and it's time for you to decide who wins.
Noel Crampsey from Oxford United FC, Joe McAree from Dungannon Swifts and John Cunningham from Football Clubs Utd (NI) have been shortlisted for the prestigious award.
Noel Crampsey
Noel has been involved in youth football in the Northwest and surrounding areas for over 60 years. Noel has contributed 1000's of hours of voluntary time to develop and nurture young talent on both a domestic and international stage. His hard work, commitment and dedication has been reflected in the attitude of all his players who trained with Oxford United FC.
John Cunningham
John has devoted many years to supporting disability football both at Newry Gateway Club and with Football Clubs Utd. John has supported and coached many young and old footballers- male and female - of mixed ability and in doing so has developed them as individuals and as footballers. John deserves every accolade he gets; he goes the extra mile to ensure his players get the best chance they deserve.
Joe McAree
Joe has made a lifelong contribution to football in the Dungannon area and continues to develop young players from all backgrounds. Joe works tirelessly promoting the values of football in the South Tyrone community and for his efforts was awarded an MBE. Joe has inspired all those around him to develop every facet of the Dungannon club.
Cast your vote by clicking here
Voting closes on Friday 14th October