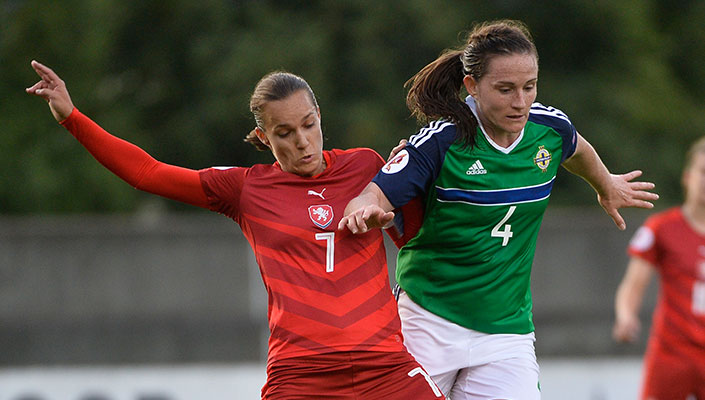 Supporters going along to the Northern Ireland senior women's team game on Friday are invited to have some fun before the match!
A fan zone is being staged prior to the UEFA Women's Euro 2017 qualifier against Italy at Mourneview Park in Lurgan – and entry to it is free.
Hosted beside the ground, it will feature various fun activities, including face painting for kids and interactive games for children and adults.
The match between Northern Ireland Women and Italy Women is due to start at 7.30pm and the fan zone will run from 6pm until just before kick-off.