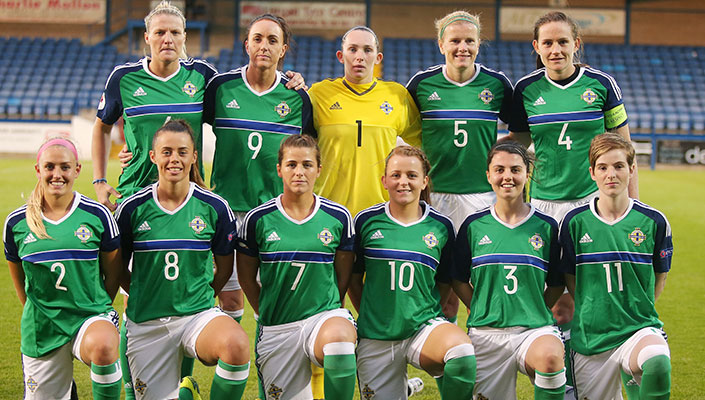 The Northern Ireland women's team have been severely depleted ahead of their final Women's Euro 2017 qualifier tonight.
They were already facing a difficult task away to Qualifying Group 6 table toppers Switzerland, who have won all seven of their qualifiers to date, scoring 30 goals and only conceding three along the way.
But the huge hurdle in Biel/Bienne (7.00 kick-off CET) has now become massive because Northern Ireland have been decimated by a combination of injuries and players not being available for the game.
National Women's Coach Alfie Wylie will effectively be going into the match without 10 members of his regular squad, including two goalkeepers and six players who would normally make the starting 11.
Switzerland, who defeated Northern Ireland 8-1 in Lurgan last November, are expected to be close to full strength for the game as they look forward to competing in the finals in the Netherlands next year.
Meanwhile, tonight's game will see Northern Ireland's Sarah McFadden earn her 51st cap. McFadden made her 50th appearance for her country last Friday night against Italy in their final home game of the UEFA Women's European Championship 2017 qualifiers.
She explained: "I was actually very emotional as I've waited a long time to get to my 50th cap. It was great to finally get to that milestone."
McFadden said although the result wasn't the best - Northern Ireland lost 3-0 to the Italians at Mourneview Park - she was really proud of reaching the half-century of caps.
She added: "It used to take maybe five years to get 10 caps because we only played one or two games a year. Now the kids coming through have got more opportunity. I think if they see that 50 is achievable it might give them a bit of a boost and motivation to push themselves a little longer."