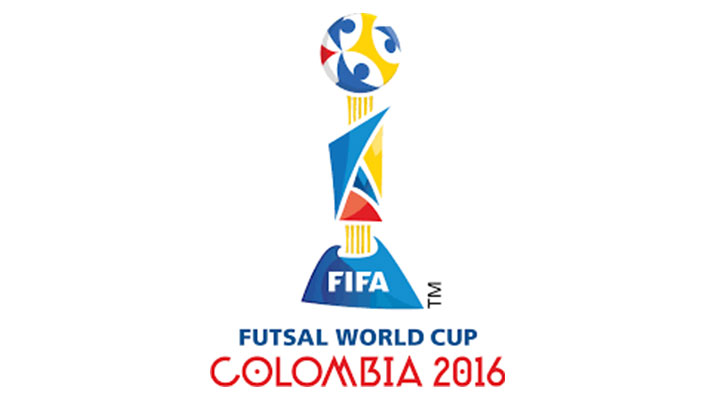 We are one day away from the kick off of the eighth edition of the FIFA Futsal World Cup Colombia 2016, where 24 teams have descended on the northern end of South America to battle it out for the title.
The competition begins this Saturday and will showcase the best of Futsal talent across the World.
Irish FA Schools and Futsal Manager Jonathan Michael is excited about the tournament and the impact it will have for the Irish FA: "The FIFA Futsal World Cup will be a sensational tournament with pulsating games that highlight the skill level of the game and the popularity of the sport across the world.  
"The Irish FA are committed to creating a culture of Futsal in Northern Ireland and I hope that this tournament will demonstrate the benefits of the game for our country." 
Jonathan added, "All the games will be televised on Eurosport and coverage via the FIFA website. I hope that our football community take the chance to watch some of the matches, increase their understanding of the game and see the level of technically ability and tactical awareness required at the very elite level.
"In terms of our ambition within the sport our Futsal strategy released earlier this year indicates that in the near future we will have our very own International Futsal team competing on the World stage."
The tournament consists of four groups of four nations with each country playing each other once.  The two top in each group will progress to the quarter finals and the tournament follows a knockout format. 
For all fixtures and kick off times please click on link attached below. http://www.fifa.com/futsalworldcup/matches/index.html
Below is a reminder of the futsal rules and a brief history of the Futsal World Cup: http://www.fifa.com/futsalworldcup/news/y=2016/m=9/news=a-crash-course-in-futsal-rules-2831304.html
For more information about Futsal programmes and Coach Education courses please contact futsal@irishfa.com or log on to www.irishfa.com/futsal