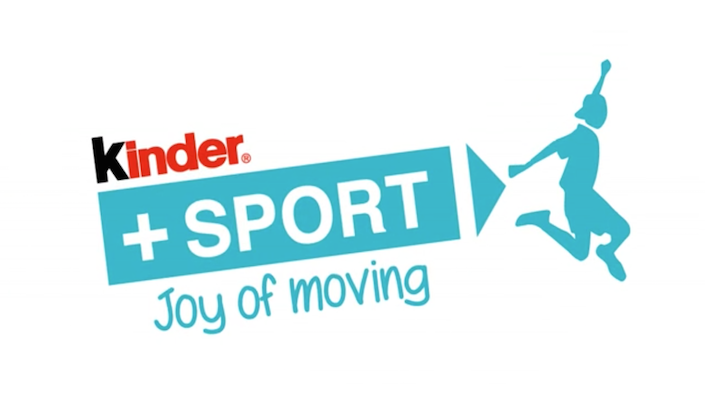 The Irish Football Association, Ferrero and the EFL Trust are today announcing a partnership to deliver a primary schools programme that encourages children to take part in physical activity, while helping them to understand the importance of a balanced diet and an active lifestyle.
The +Sport Move and Learn Project is part of Ferrero's global Kinder + Sport initiative designed to encourage active lifestyles in children across the world and has already reached 15 million children. Now in its third year, the programme has to date been delivered in 776 schools, with over 43,000 children impacted across the UK and Ireland. To build on this success, this year a further 615 schools and 36,900 children will be reached.
The Irish Football Association has identified obesity as a growing concern and believe initiatives such as this are key to tackling the issue. A recent study identified that just over 24% of the 1,300 children living in Northern Ireland were found to be obese. The obesity figure for 11 year olds was higher than in other parts of the UK. This partnership is another example of the continued work that the Irish Football Association is involved in to help address such issues across Northern Ireland.
Over the course of six weeks, children from Primary 5 classes spend 45 minutes in the classroom learning about the body, nutrition and the importance of exercise, through participating in interactive activities. The second half of the 90-minute session is dedicated to playing football, dodgeball or handball, with two weeks spent on each sport.
Primary Schools Manager, Jonathan Michael says: This is a vital initiative that aims to educate children from a young age about the importance of having a balanced diet whilst also encouraging them have an active lifestyle.
"The +Sport Move and Learn Project is not only fun and interactive but more importantly, it is engaging thousands of children each year across the country. I'm extremely proud to be able to support such an important programme".
A spokesperson from Ferrero said: "We're thrilled to be bringing the +Sport Move & Learn Project to Northern Ireland Since piloting the Kinder + Sport initiative in the UK three years ago, we have moved over 100,000 children as a result.
"Active children are more likely to grow into active adults, so we are passionate about inspiring future generations in communities across the UK to get active and live well.
"The English Football League Trust is the perfect partner; football clubs are at the heart of their communities and engage and inspire people from all generations – and this is exactly what we want to do with Kinder + Sport in the UK."
Mike Evans, Director of Operations at the EFL Trust said: "We've been working with Ferrero for three years now and seeing the programme go from strength to strength is incredible.
"The power of sport and the club badge allows our network of community trusts to deliver key messages, such as tackling obesity, to reach out to the wider community.
"This investment in helping to get future generations living well is invaluable and we look forward to continuing to work with Ferrero and our own network. It's a pleasure to welcome the Irish Football Association to the Kinder + Sport family."