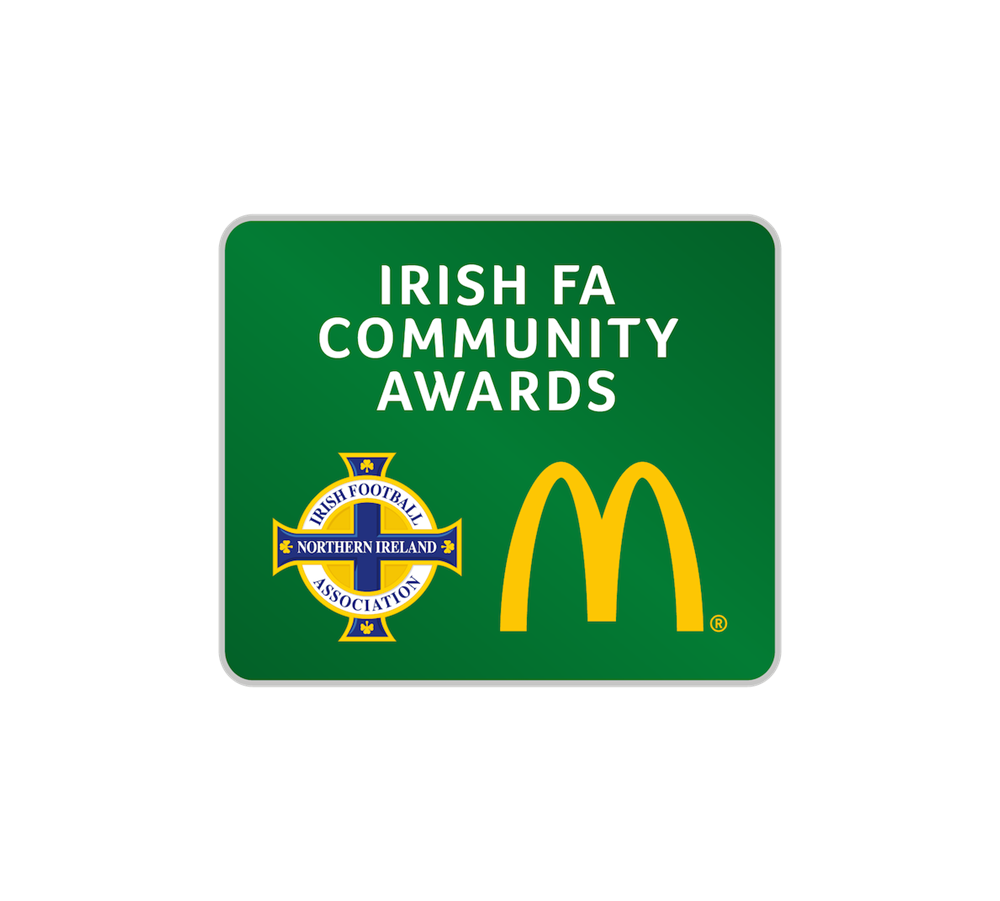 Three local grassroots football heroes have been shortlisted for the 2017 McDonald's IFA People's Award (for Outstanding contribution to grassroots football) and it's time for you to decide who wins.
Stanley Sheppard from Lisburn Junior Invitational Football League, Jimmy Waite from Springfield Star Football Club and Michael Hilland from Trailblazers Powerchair Football Club have been shortlisted for the prestigious award.
Stanley Sheppard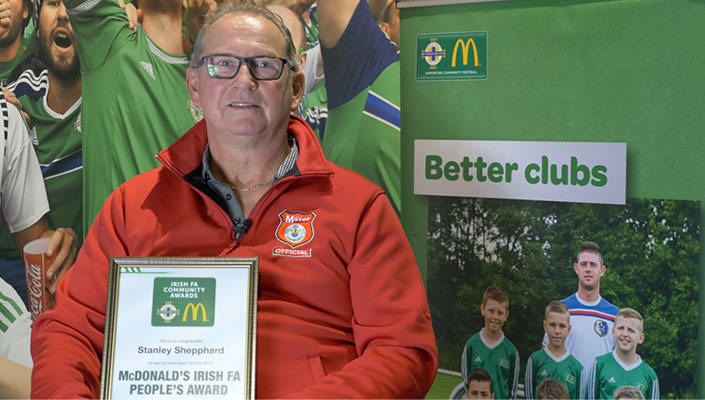 Stanley Sheppard Up until the age of 27 Stanley was a semi-professional footballer, he played for a number of years with Glenavon even getting to play in the European Cup before an injury cut short his playing career.
Stanley moved from playing football into a volunteering capacity both coaching and helping with the administration side of running grassroots football clubs before moving to his current role at Lisburn Junior Invitational Football League where he handles administration duties including the setting up of fixtures, booking of referees, organising of pitches and general day to day running of the league.
Jimmy Waite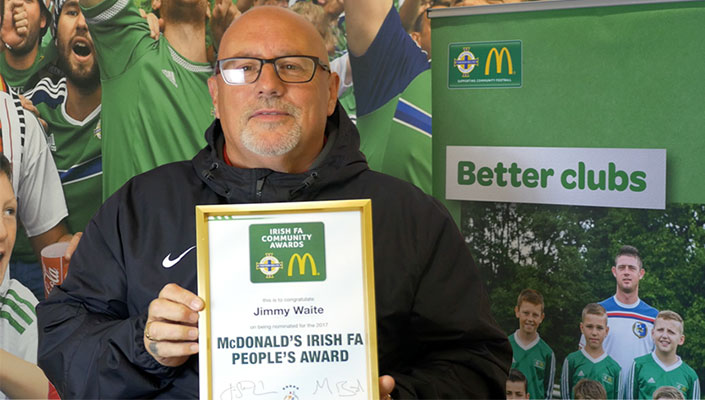 Jimmy Waite has given his life to Springfield Star Football Club. Jimmy has been actively involved from the creation of the football club over 25 years ago to the current day where he is Chairman of the club alongside the coach of the under 7's and under 9's boys teams.
He became a volunteer to help provide a fun, safe and welcoming space for his son and young people in the Shankhill and Springfield areas to play football. Jimmy is a great believer in the power of football to transform communities and the club has a great repour with clubs across West Belfast and beyond.
Michael Hilland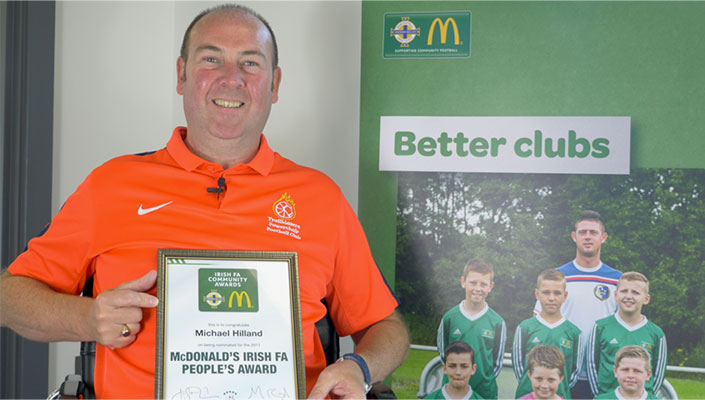 Michael Hilland is the pioneer behind the creation of Trailblazers Powerchair Football Club a pioneering disability football club that is located at Girdwood Community Club in North Belfast.
The club has been going for nearly 9 years and thanks to Michael continues to go from strength to strength specialising in offering disability football to people with physical and learning disabilities. Michael loves to provide an opportunity for people with disabilities to get involved in grassroots football helping to boost their confidence and self-esteem .