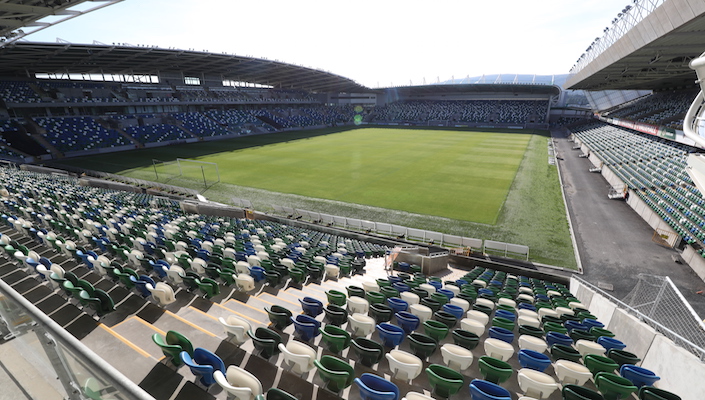 The Irish Football Association are offering tours of the accessible seating and facilities of the National Football Stadium at Windsor Park to fans.
Tours will be available on 27th and 28th September, between 5pm and 8pm. This is a great opportunity to see the new refurbished accessible facilities.
The format will be a tour of all the accessible areas of the ground and will last between 30 and 45 minutes. Parking facilities are available.
If you are interested in attending the tour please email tickets@irishfa.com and indicate which time-slot you would prefer.
The time-slots available are:
· 27th September at 5pm, 6pm, 7pm
· 28th September at 5pm, 6pm, 7pm
Tickets for accessible seating at the Northern Ireland v San Marino game on 8th October are still available. Email tickets@irishfa.com for further details.