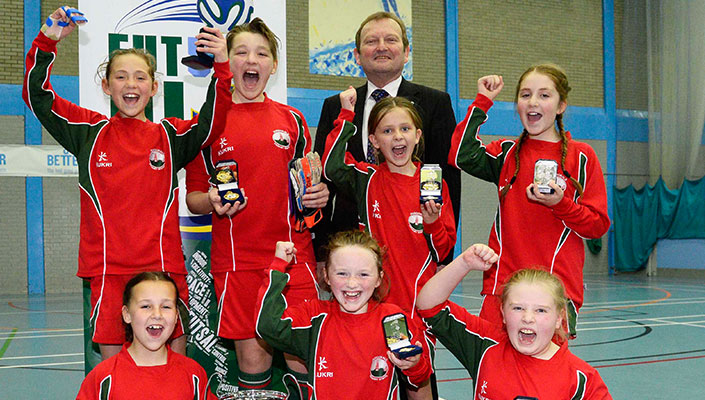 Women's and girls' teams across Northern Ireland are being urged to take part in futsal leagues for the first time this autumn/winter.
The inaugural Female Domestic Futsal League is set to begin on 13  November and conclude on 29 January 2017 – and the Irish Football Association is now requesting teams to register to take part in it.
The competition will take place on Sunday afternoons in four venues across Northern Ireland: Shankill Leisure Centre in Belfast, Lisburn LeisurePlex, Mid-Ulster Sports Arena (Cookstown) and Foyle Futsal Arena (Derry-Londonderry).
The winners of each region will then take part in a National Championship Final next February with the champions representing Northern Ireland in the first ever Futsal Home Nations Cup.  
The Irish FA is also requesting teams to register for inaugural Under-15 and Under-17 female domestic futsal leagues. They are due to begin on 11 November and run until 27 January 2017.
The games will take place on Fridays (7-10pm) in two venues: Shankill LC and Mid-Ulster Sports Arena.
The same two venues will also host games in the inaugural Under-9, Under-11 and Under-13 female futsal programme, which is due to run from 3 December until 28 January. The games will be held on Saturdays (10am-2pm). 
Further information and registration is available by clicking here