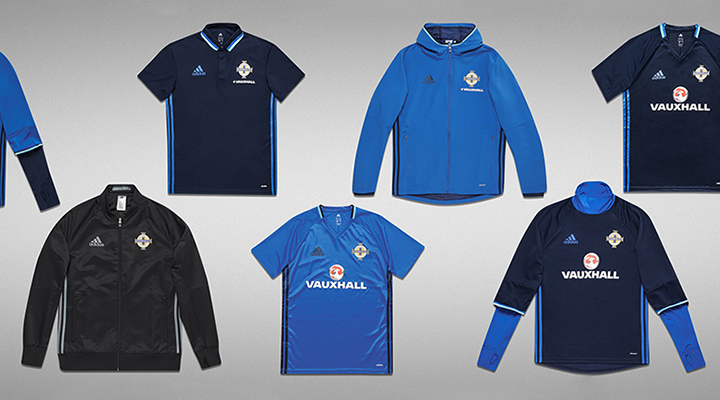 A new range of Northern Ireland trainingwear was officially launched today by JD Sports. The range from adidas features training tops, polo shirts, shorts, rain and stadium jackets, hoodies, track suits and sweatshirts.
The adidas trainingwear is exclusively available online from JD, the UK's leading sports retailer, which sponsors the Irish Football Association and has the exclusive rights to sell Northern Ireland football kits and training gear.
The Northern Ireland squad wore the stylish new adidas gear for the first time during their training camp in Austria prior to the World Cup qualifier against Czech Republic on Sunday.
Oonagh O'Reilly, the Irish Football Association's Sales and Marketing Director, said: "We are delighted with this new range of trainingwear from adidas and JD. "With their cutting-edge digital offering, JD has made it easier for fans to buy kit and training gear than ever before."
Click on here to view the full range of trainingwear.