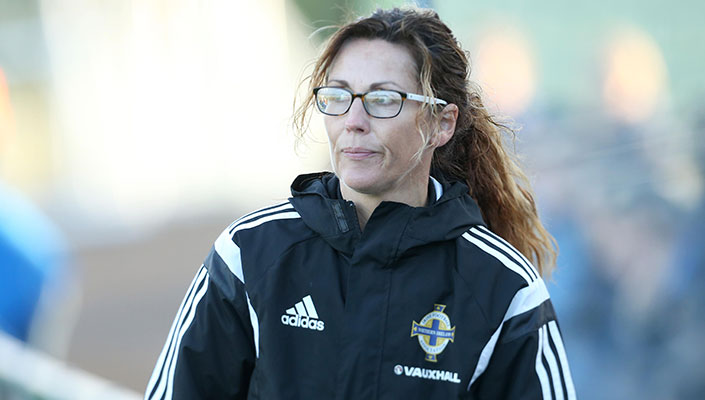 Northern Ireland Women U17s began their Group 11 Euro qualifying tournament against Bosnia and Herzegovina in defeat.
Two goals each side of half time were enough to seal the points but the U17s will keep their confidence after a performance that saw them have more shots on goal than their opponents.
The Bosnians opened the scoring on 17 minutes through Maja Hrelja and doubled their tally after 29 minutes through Edina Habibović.
Northern Ireland pushed to get a goal back before half time through strikers Emily Wilson and Abbie Magee but were unable to take their chances.
The wind was then knocked out of their sails as Hrelja scored after the restart to make it 3-0 with her second goal of the game.
Defender Andrea Gavrić completed the scoreline with the 4th in the 64th minute but the chances still came for Northern Ireland through Megan Bell and captain Louise Crawford.
The defeat leaves them third in their group after Austria beat hosts Macedonia 7-0. Their next game will be against the bottom side in the group on Sunday.
Northern Ireland: Currie, Doherty, Burrows, Hamilton, White, Smyth, Bell, Crawford (c), Wilson, Magee, Ruddy. Subs: Hopwood, Beggs, Canning, McGarrity, Kearney, Kilpatrick, Robinson.
Bosnia & Herzegovina: Šljivo, Šimić, Hamzić, Husić, Bakalar, Gačanica, Habibović, Damjanović, Crnoja, Hrelja, Gavrić. Subs: Fačić, Milanović, Milović, Zukić, Mikić, Bajrić, Kovačević.