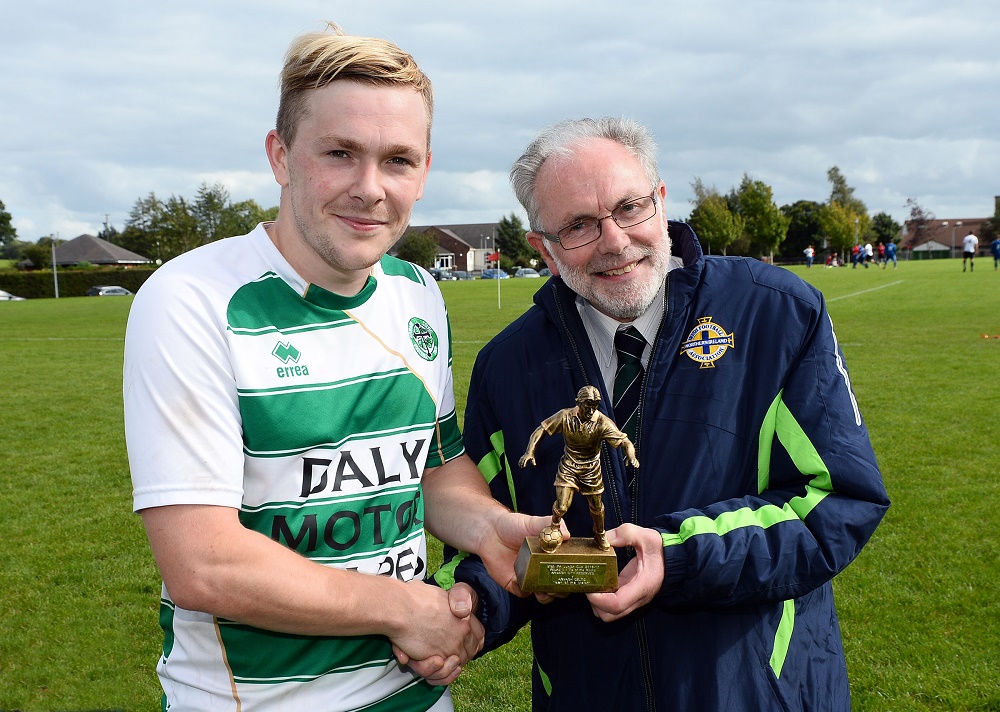 Josh McCarten hit a spot-kick double as Armagh Celtic kicked off the 2016/17 IFA Junior Cup with a 'tie of the round' defeat of neighbours Armagh City Youth at the Ardmore Recreation Centre.
Celtic seemed to settle first and it took just seven mins for their first attempt on goal when 'man of the match' McCarten tried to connect with a low pass by sliding in on both knees into the six yard box but just put the ball wide of the post.
Armagh City Youth started to come to life, going onto control the midfield which had been dominated by Celtic, limiting their opponents attempts through the middle and forcing them out onto the flanks.
Celtic's Jamie Quigley came close on 14 minutes when he latched onto a backpass but, after doing all the hard work in controlling the ball, he saw his header hit the side netting
Both sides stepped up the pace on a very soft pitch but neither was able to find a way through during the scoreless first half.
After the restart both teams came out with a renewed purpose and within a few minutes City's Conor O'Neill came close with a long range drive that shaved the crossbar.
Then, just after the hour, Celtic opened the scoring with McCarten's first penalty, sending the 'keeper the wrong way.
The lead only lasted five mins when City's Jamie Quigley's low powerful shot from just inside the 18 yard box pulled the sides level.
Both sets of players gave a final push with Celtic reaping the rewards six minutes from time with McCarten's second penalty of the game and although the City 'keeper guessed the right direction he had no chance with the power.