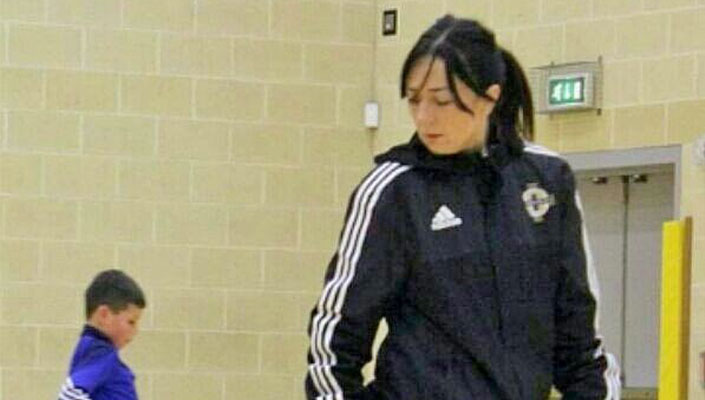 The little things are the big things. 
Are you concerned about your daughter's mental and emotional well-being? On Sunday October 2nd at the Grove Leisure Centre, Shore Road between 1pm-3pm you can receive guidance on these issues. 
Young people, now more than ever, are surrounded by pressures and challenges that did not exist even a few years ago.  Social media can present a huge issue for young people in terms of cyber bullying and a competitiveness to look and act the way their peers do.  
Parents are under pressure for their kids to have the latest mobile phone, tablet, laptop and clothes etc.  Kids are under further pressure from teachers, schools and peers to do well in exams and be part of the 'cool clique'.
What happens when kids don't get everything they want?  Or they lose at Sports day?  Or they don't pass school exams?  
Some are fine, deal with it and move on.  Others struggle and as a consequence develop low self-esteem, a lack of self-confidence, question their abilities and experience self-doubt.  Inevitably, this impacts on everything they do, from school life to home and social life.
'Building Resilience in Girls' will focus uniquely on developing this essential life skill which becomes increasingly important as we move from childhood to adolescence to adulthood.
Claire Rea is trained in developing skills in young people and will provide participants the opportunity to interact through a variety of fun games and activities.  Combining sport and learning in the best way, participants will have the opportunity to work on football skills and teamwork while developing improved resilience and problem-solving skills.
The event is open to girls aged 7 - 11.  No football experience is required.
About Claire Rea
Claire currently works in Football Development as a Primary Schools Coach for the Irish Football Association. She has been involved in football as a player and coach for many years; playing for Glentoran Belfast United, the University of Southern Mississippi and Northern Ireland.
As a coach, she has had the pleasure of working at community, club, university and international level. In more recent years, she has developed an interest in work that recognises and uses football for its ability to help players overcome difficulties and challenges they may face in their lives and/or within their communities. Claire has worked with organisations who aim to use the power of football to increase self-esteem and confidence; teach the importance of hard work and discipline; teach values and life skills such as respect and responsibility; develop good communicators.
For any further information please see the links provided;

https://www.facebook.com/littlewomenni/ 
https://getinvited.to/little-women-ni/building-resilience-in-girls/