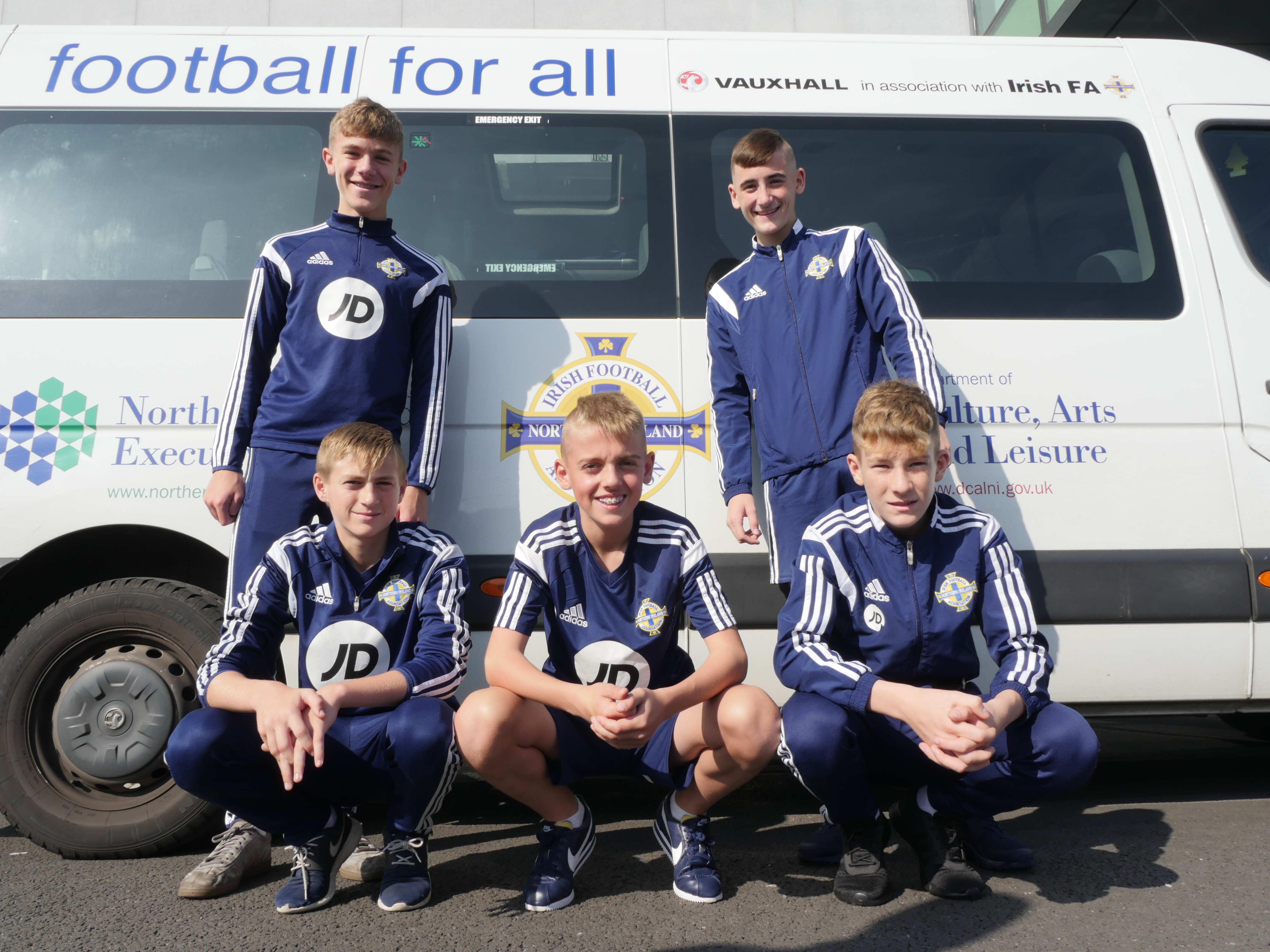 The 2003 players (Under-14s) on the Irish FA's elite development programme will be competing in the ARC Madrid Football Cup, which is being staged at Alcobendas in Madrid.
The list of participants includes Spanish giants Barcelona, Real Madrid and Atletico Madrid and other leading European clubs, including Paris Saint-Germain, Chelsea and Sporting Lisbon, as well as teams from around the world.
In the group stages, which get under way tomorrow, Club NI will be taking on Atletico Madrid, Japan FA U14s, Russian outfit Krasnodar, Brondby from Denmark and Egyptian side Nogoom El Mostakbal.
They will play Krasnodar and Brondby tomorrow morning followed by a game against Atletico Madrid in the afternoon. Their remaining Group C fixtures – each game will last 40 minutes – are against Japan and Nogoom El Mostakbal on Saturday morning.
Quarter-finals and semi-finals to help determine overall rankings will then be played on Saturday afternoon followed by the overall final and further classification games on Sunday morning.
Declan Devine, the team's head coach, said the players are really looking forward to testing themselves against top club and international teams in their age group.
Assistant coach Marty McCann said the team will be well prepared and "up for the challenge".
The Club NI squad for the U14 Madrid Cup features:
Oisin Gibson, Charles Anderson, Conner Byrne, Joshua Archer, Orrin McLaughlin, Caolan McBride, Aaron Donnelly, Matthew Lusty, Charlie Allen, Terry Devlin, Lewis Mackinnon, Ross McCausland, Liam Toman, Reece Byrne, Sean McAlister, Conor Bradley, Oran O'Kane and Euan Williams.
Pictured: Some members of the Club NI team who will be playing in the Madrid Cup gathered in Belfast earlier today before jetting off to Spain. They are: (front) Sean McAlister, Ross McCausland and Charlie Allen; (back) Lewis Mackinnon and Caolan McBride.