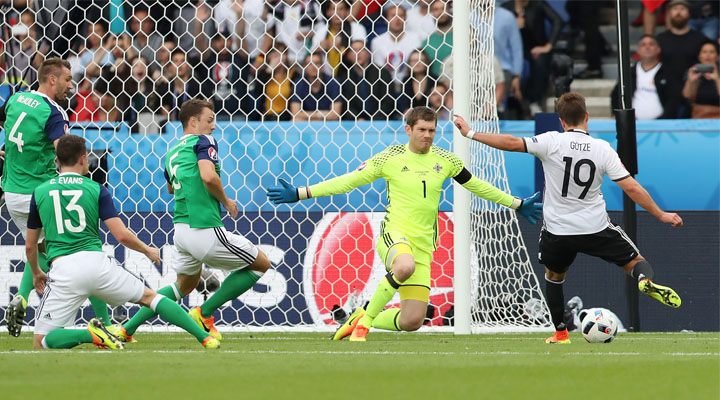 Northern Ireland face World Cup holders Germany on Tuesday 11 October as part of their FIFA World Cup 2018 qualifying campaign.
The fixture will be played at the HDI Arena in Hannover with kick-off at 19:45 local time.
Tickets are now available to purchase via your Irish FA account here and will remain on sale until Monday 19 September.
Tickets are priced at £22.50 and can be collected at the Irish FA offices for free or posted by special delivery for £6.70.
Any fans wishing to purchase wheelchair tickets for this fixture should contact us directly via tickets@irishfa.com