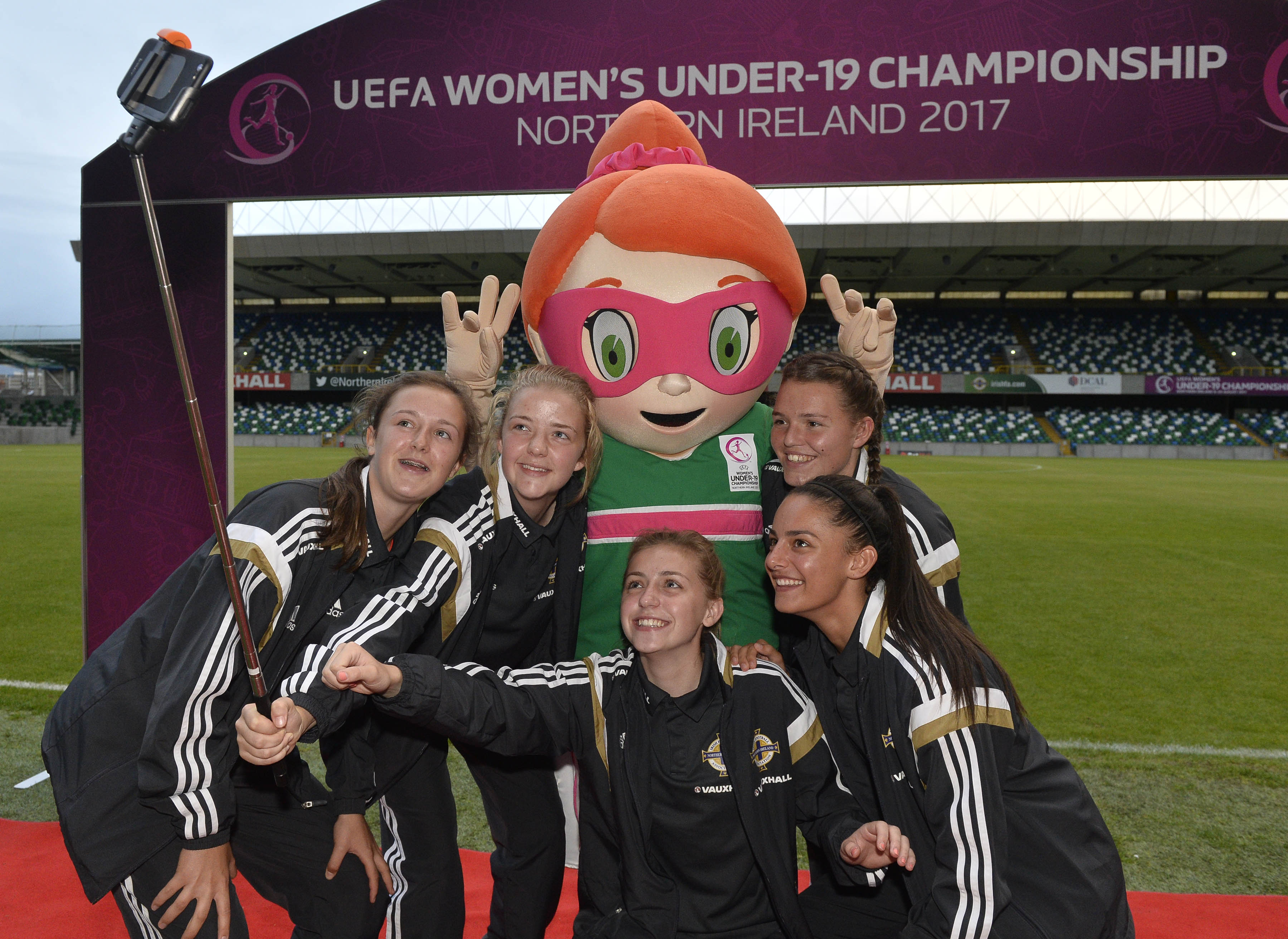 This year's UEFA Under-19 Women's Championship will provide a great opportunity to drive women's football forward in Northern Ireland, according to the tournament director.
Eight national teams, including Northern Ireland as hosts, will participate in the prestigious tournament from 8to 20 August. The qualifiers are already under way with elite rounds being staged in April and June to determine the finalists.
Tournament Director Sara Booth said: "This is the single biggest opportunity for the Irish Football Association to grow women's football. By putting our country on the world stage and hosting this event we hope to inspire a new generation of girls, and boys, to dream of wearing the Northern Ireland jersey.
"Not only do we want more young people taking up the sport but we want to encourage more administrators, coaches, referees, officials and volunteers to get involved at their local girls and boys clubs as a consequence of this tournament."
A Local Organising Committee has been tasked with delivering the event - and more than 30 members of the Irish FA have been involved in some capacity to date.
Sara said: "This is the first time in the history of the association that we have mobilised so much support for a women's football event."
The Tournament Director is happy with preparations so far. A comprehensive marketing plan, developed in partnership with key stakeholders such as the Department for Communities, Sport NI and local councils, as well as a digital media plan are in place.
In addition a legacy and participation plan is being developed to ensure a lasting legacy for the game locally once the tournament is over.
There will be lots of promotional activity before the U19 Women's Championship kicks off. Between January and March - in partnership with the Department for Communities - there will be after-school initiatives, coaching programmes and other projects, while between March and June tournament mascot Sweet Caroline will be touring primary and post primary schools throughout Northern Ireland.
Activities in late spring/early summer include the launch of the official tournament song and music video in co-operation with Cinemagic plus a trophy tour. And then there's the official draw, which is scheduled for Belfast City Hall on 22 June.
The Tournament Director also revealed she has ambitious targets for the tournament, including filling the National Football Stadium at Windsor Park for the opening ceremony - and Northern Ireland's opening match - on 8 August.
Sara added: "There is a lot of work to be done in advance of the tournament in order for us to achieve this, but we hope that by raising the profile of the tournament and our players that the Northern Ireland public and our current football fans will genuinely be interested in watching the matches and supporting our team.
"We want to build on the euphoria created by the men's team at Euro 2016 and the hope is that we get the rest of the country excited by this tournament."