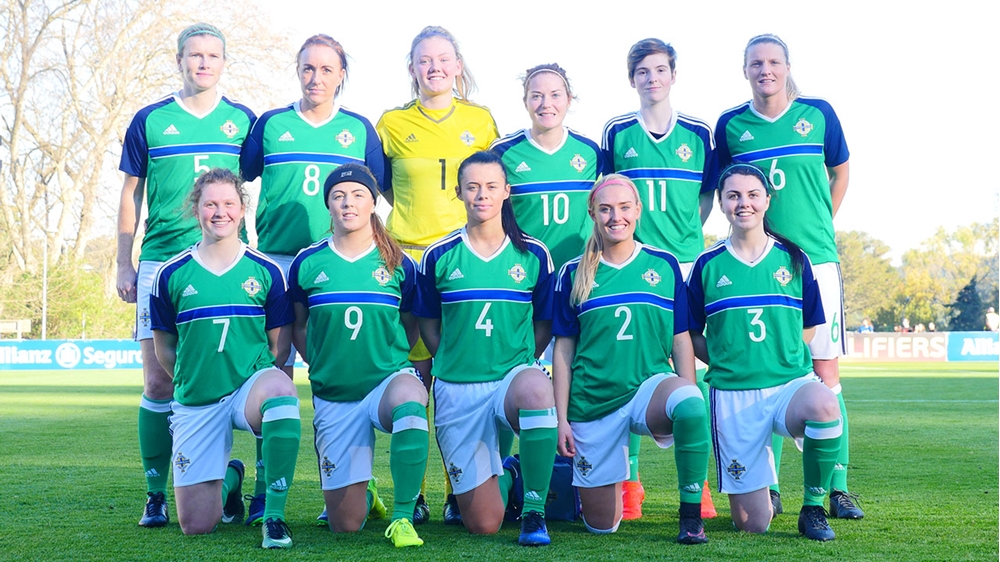 A disciplined Northern Ireland Women's performance wasn't enough to secure a point as they lost 1-0 to Portugal in the first of two friendlies at the Estadio Nacional in Oeiras.
An unfortunate error after 51 minutes gave Portugal the win but, in a game of few chances, Alfie Wylie's side can be proud to have matched their opponents across the pitch barring the goal. 
Northern Ireland lined up in a 4-5-1 formation, ready to defend against their opponents who have qualified for UEFA Women's Euro2017 tournament.
The defence of Rachel Newborough, Jessica Foy, Ashley Hutton and Julie Nelson stood firm with any attack that came their way as Portugal were limited to efforts from outside the area.
The hosts did put the ball in the back of the net after 20 minutes but the goal was disallowed after a foul in the build-up on Hutton.
Northern Ireland had their first chance from a corner with Hutton once again in the action as her header was blocked.
The half ended with goalkeeper Jackie Burns at full stretch as she kept out an effort from Portugal captain Claudia Neto and Jessica Foy blocking a shot from inside the area.  
But after the break Burns would be beaten from distance as Dolores Silva's effort squeezed over the line to give the hosts the lead.
Northern Ireland continued to threaten on the counter attack with Carragh Milligan and substitute Lauren Wade both having strong runs down the wing but they were unable to create a clear opening for striker Simone Magill.
The game petered out with neither side creating a clear opening as the full time whistle went. Both teams will now meet each other once again on 19 January.
Although a defeat is never ideal, the defensive performance shows that 2017 can still be a bright year for the Women's team. 
Northern Ireland: Burns, Foy, Hutton, Nelson, Newborough, Rafferty, Montgomery, Callaghan, Milligan, McGuinness, Magill Subs: Higgins (GK), Haddock, Kelly, Sherwood, Bergin, McGlade, Wade, Brennan, O'Donnell.
Portugal: Morais, Rebelo, Fidalgo, Neto, Borges, Pinto, Dolores Silva, Costa, Diane Silva, Da Costa, Pires. Subs: Rute Costa (GK), Rodrigues, Infante, Figueiras, Norton, Veiga, F. Pinto, Carvalhas, Luis.