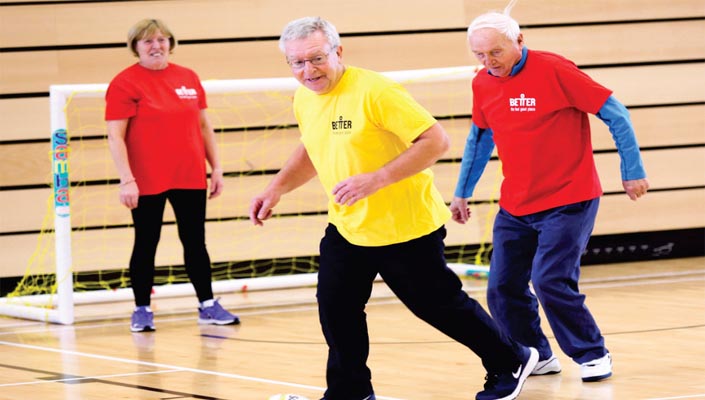 The Irish Football Association is supporting an initiative to bring Walking Football to a wider audience.
Belfast leisure facilities operator Better has included Danderball – its name for Walking Football – in its extensive range of activities for 2017.
And it is hosting an open Danderball session on 19 January - at Girdwood Community Hub - in a bid to attract more participants.
Walking Football is similar to five-a-side football but the difference is that players are not allowed to run, jog or sprint whether on or off the ball. 
Organiser Anne Ross said the introduction of the game in Better facilities will help people to dander their way to a more active lifestyle.
Irish FA coaches will be attending the session at Girdwood next Thursday (11am start) along with players who have already embraced the walking version of football.
For further details contact Anne Ross on 02890 502073 or email anne.ross@bhdu.org.