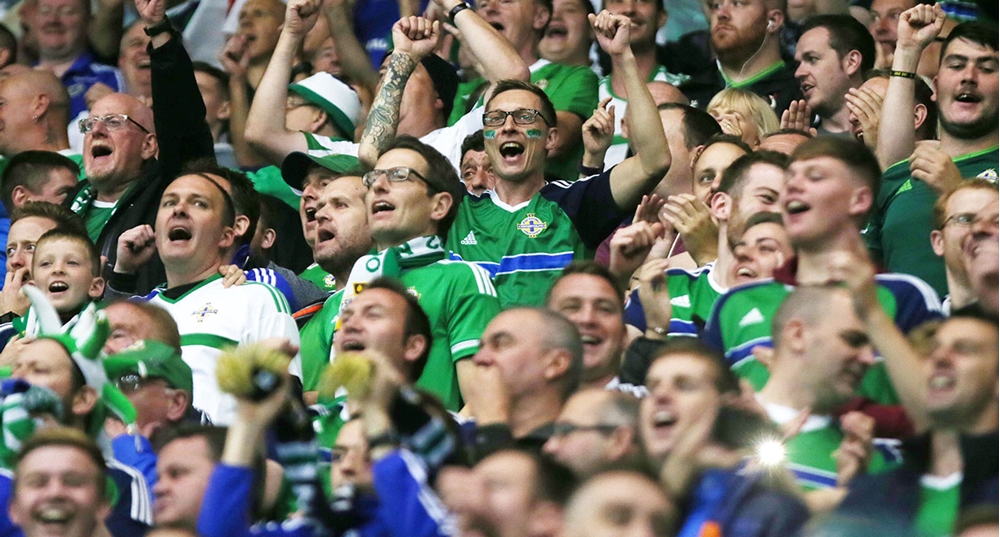 FIFA World Cup Play-off tickets will go on sale this week. Find out here when you will be eligible to purchase them.
HOME PLAY-OFF
For the home play-off current Campaign Card holders can purchase the seat that they have had for the FIFA World Cup Qualifying campaign via right of first refusal priority booking.
Right of first refusal priority booking will open at 10am on Thursday 19th October and will remain available until 10am on Wednesday 25th October.  During this time Campaign Card holders can log onto their account manager and purchase their own seat(s). The lead bookers of all current campaign cards will receive further communication via email regarding right of first refusal priority on Wednesday 18th October.
Official members will have second priority for home play-off tickets, this will open online at 10am on Friday 27 October and it is expected that official members will have the option to purchase one ticket per member, subject to availability. Official members will receive further communication regarding priority purchase on Thursday 26th October.
For any remaining tickets general sale will open online at 12 noon on Friday 27 October, subject to availability.
If you require an accessible seat, you can apply now via this link https://www.irishfa.com/tickets/accessibility-tickets
AWAY PLAY-OFF
The number of tickets available for visiting supporters will be 5% of the stadium capacity.
The number of tickets available to individual supporters will be a maximum of one match ticket per campaign card.
Tickets will be available through a priority booking scheme based on loyalty points from 10am on Monday 23rd October. Campaign card holders will be notified in relation to the time in which their priority booking slot will open.
You can find answers to all play-off FAQ such as ticket cost and loyalty point calculations by CLICKING HERE.