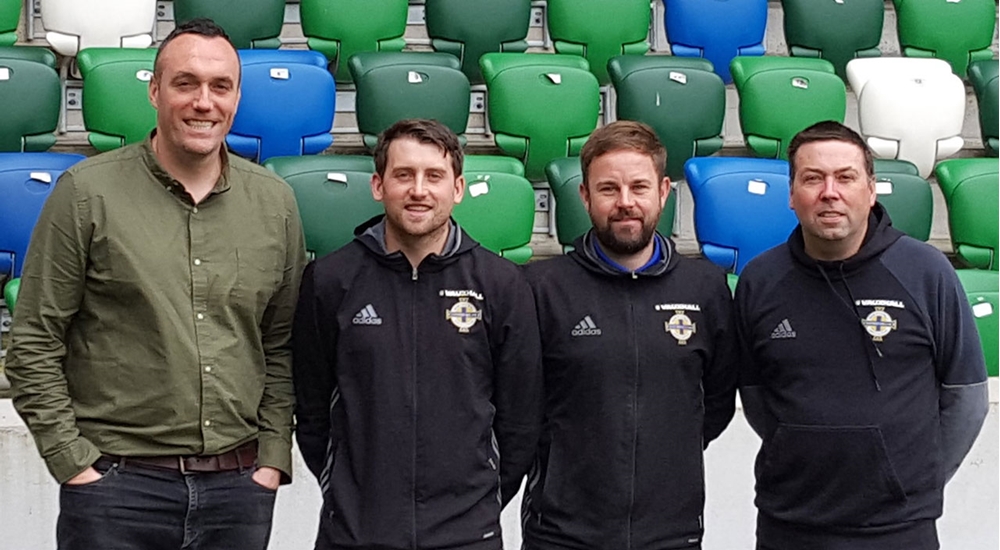 The Irish FA Foundation has introduced a new employability programme aimed at young people in schools and colleges across Northern Ireland.
Through the programme the Foundation's two newly appointed Post Primary Education Officers will be working alongside schools and colleges to provide students with the knowledge and skills needed to gain employment in a wide variety of sports, and particularly in the football industry.
It will be a work-based learning programme with theoretical and practical learning situations.
The initiative will look at building on the work of the Foundation's primary school coaches and the Curriculum Sports Programme by delivering age appropriate, curriculum-based PE sessions that follow the national curriculum and promote lifelong participation and a healthy lifestyle. 
The programme will also focus on developing female coaches and after-schools programmes for girls.
In addition to completing their academic education candidates can also acquire the following Irish FA qualifications and many more: Grassroots Intro Award; Level 1 Coaching Award; Futsal Intro Award; Futsal Level 1; Full Referee Award; OCN Level 2 in Football Business; Coaching Disabled Footballers Level 1.
Michael Boyd, IFA Director of Football Development, said: "The IFA Foundation has launched this exciting new programme with the support of UEFA as a result of the success of our existing schools programmes.
"As part of our Let Them Play youth strategy we want to give young people the opportunity and skills to work in the football industry. This programme linking up with schools and colleges allows young boys and girls to develop additional skills alongside their academic qualifications to give them the edge in the job market."
He added: "By creating important community links between schools and clubs within the local area we hope to provide pupils with experience within the football industry." 
If you would like to know more about the programme please contact Irish FA Foundation Education Officers Diarmuid McNeice (07454123530 - diarmuid.mcneice@irishfa.com)and Gareth Allen (07817985956 - gareth.allen@irishfa.com).
Image: Launching the new employability programme are Michael Boyd, Diarmuid McNeice, Gareth Allen and Keith Gibson from the Irish FA Foundation.