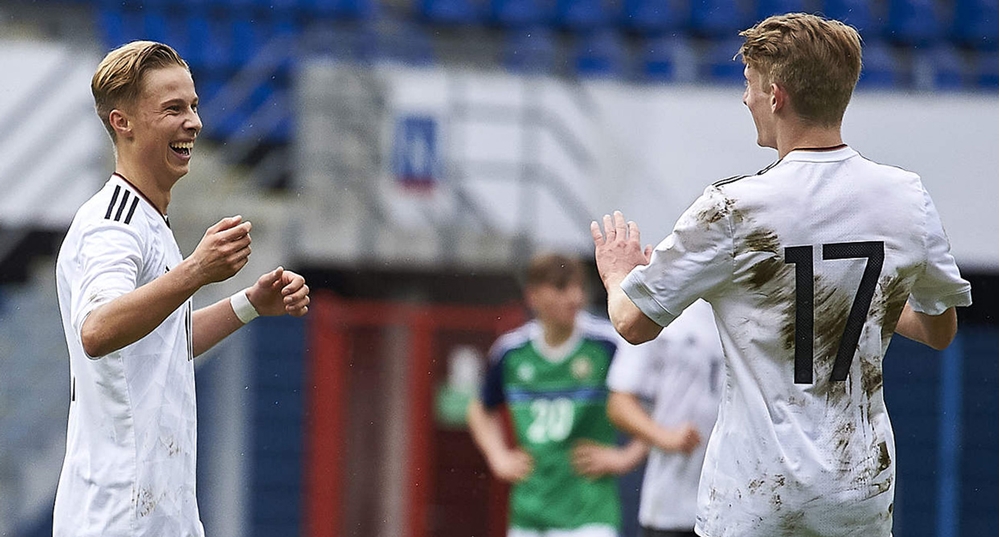 Northern Ireland U19s slumped to a 7-1 defeat to Germany in Poland in their latest match in the UEFA Under-19 Championship qualifiers.
Stephen Frail's side had been level with the Germans at half-time but six goals in the second half meant a heavy defeat for the U19s against one of the favourites for next year's U19 Euros in Finland.
Atakan Akkaynak scored for the Germans after 15 minutes but captain Eoin Toal replied for Northern Ireland just seven minutes later.
That was how it remained until half-time but goals from Schreck, Beste and a penalty from Havertz gave the Germans a commanding lead. 
In the final minutes of the match Northern Ireland conceded another three goals – a double from Wintzheimer and a Yari Otto strike.
The Under 19s have now lost their first two UEFA Under-19 Championship qualifiers - against Poland and Germany. They will be looking for a strong finish to the mini tournament in Poland when they take on Belarus on Tuesday evening.