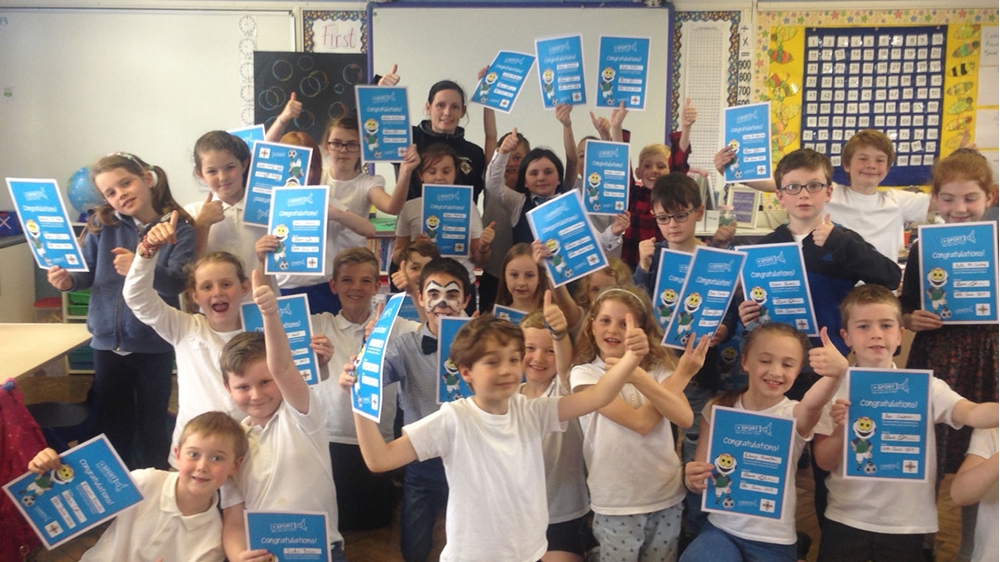 The Irish Football Association and Ulster GAA have welcomed today's announcement by the Department of Education to continue funding the Curriculum Sports Programme until the end of this financial year.
This reverses an earlier decision to terminate the programme on 31 October 2017.
The Curriculum Sports Programme is delivered by coaches from both organisations to KS1 primary school children and delivers a programme of health and wellbeing to some 40,000 children each year.
In welcoming the announcement, Patrick Nelson, Chief Executive of the Irish Football Association, and Brian McAvoy, Chief Executive of Ulster GAA, said: "More than 50 staff across both organisations faced redundancy so the decision of the Department of Education to continue to fund the KS1 Sports Programme is welcome news. 
"This is a great boost for our children and our schools as the Curriculum Sports Programme is about much more than football or Gaelic Games. It is about instilling the principles of exercise and overall physical wellbeing to children at a young age, an age at which they are most impressionable.
"We thank the Department of Education and the Head of the Civil Service for listening to our concerns and for their efforts in finding additional finances at a time when budgets across government face significant challenges. 
"We also thank the politicians from all parties and other campaigners, including many schoolteachers, who have worked with us over the past number of months to help secure today's outcome."