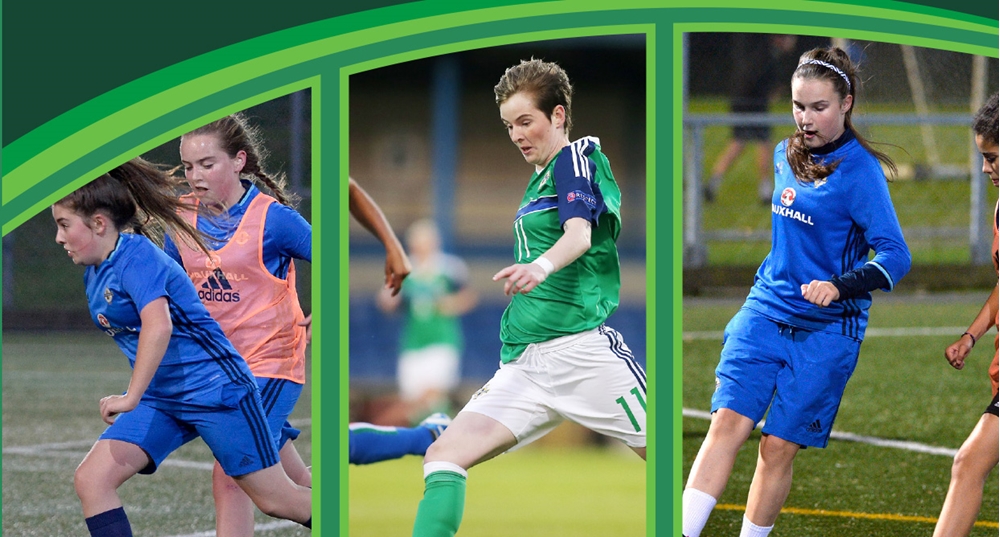 Young girls are being urged to give football a go at new skill centres across Northern Ireland.
The Irish FA Girls' Regional Skill Development Centres are open to girls born between 2007 and 2009 and aim to provide a fun and friendly environment in which fundamental movement and football skills can be improved.
Enniskillen, Bangor, Ballynahinch, Cookstown, Larne, Belfast, Ballymoney, Derry-Londonderry and Portadown are the venues for the centres.
Marissa Callaghan, one of the Irish FA's Women's Football Ambassadors, explained: "This is an eight-week skills programme targeting young girls to come along and play football in a fun and friendly environment.
"Through the programme we want to give girls the opportunity to progress into our county excellence centres and to provide a clear pathway for young girls to excel in our sport. Girls don't have to be associated with a club to come along."
The centres kick off on Monday (2 October) at the Lakeland Forum in Enniskillen and the Aurora complex in Bangor.
Ballynahinch (Assumption Grammar), Cookstown (Mid-Ulster Sports Arena) and Larne (Larne Leisure Centre) begin the following evening, while Belfast (Girdwood) starts next Thursday and Ballymoney (Dalriada Indoor) and Derry (UU Magee) next Friday. The final centre kicks off in Portadown (Annagh United FC) on Sunday 8 October.
The cost of the programme is £15 for eight sessions.  Girls can register by emailing Marissa Callaghan or fellow Women's Football Ambassador Julie Nelson. See poster below for full details.
You can see a list of available sessions and prices by clicking HERE.