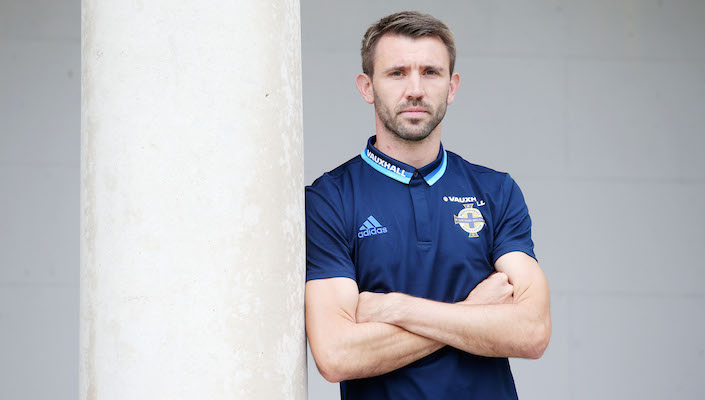 Gareth McAuley believes Switzerland are a strong side but are not to be feared going in to next month's two-legged World Cup Play-Off.
The veteran centre back said playing the first leg at home against the Swiss may also work in Northern Ireland's favour.
"We will all definitely be up for it. We know the prize at the end of it is massive," the West Brom defender pointed out.
"We all had a taste of a major tournament at Euro 2016 and to go to another major tournament would be incredible. Everyone will be bang up for the play-off."
McAuley admitted it will not be easy against Switzerland, who are ranked 11th in the world and won nine out of their 10 games in European Qualifying Group B; they were only pipped to an automatic place at FIFA World Cup Russia 2018 by Portugal on goal difference.
"All the teams in the draw would have provided difficult games for us and it will be a tough tie against Switzerland. There are no mugs in international football," he said.
"I believe being drawn at home first doesn't make a massive difference. I am all right with playing at home first. 
"It would be great to get a head start with our home crowd behind us and to be able to go into the second game with something to hold on to."
He said the Green and White Army can help to give Northern Ireland an edge against the Swiss by creating an intimidating atmosphere in Belfast in the first leg.
"We are looking at two cup finals but we can't think about the second game before the first one. We just have to go for it in the first game," he added.
Like most Northern Ireland fans, McAuley is really only familiar with the Swiss stars who currently operate in England's Premier League - Stoke City's Xherdan Shaqiri and Arsenal's Granit Xhaka - or have previously played in England, such as former Arsenal defender Johan Djourou.
But he is aware they have players in their ranks who ply their trade in the Bundesliga and Serie A and other European top flights.
The defender added: "They are a good side and they have been on a good run. However, their qualifying group was not the most difficult. They are strong but not to be feared."