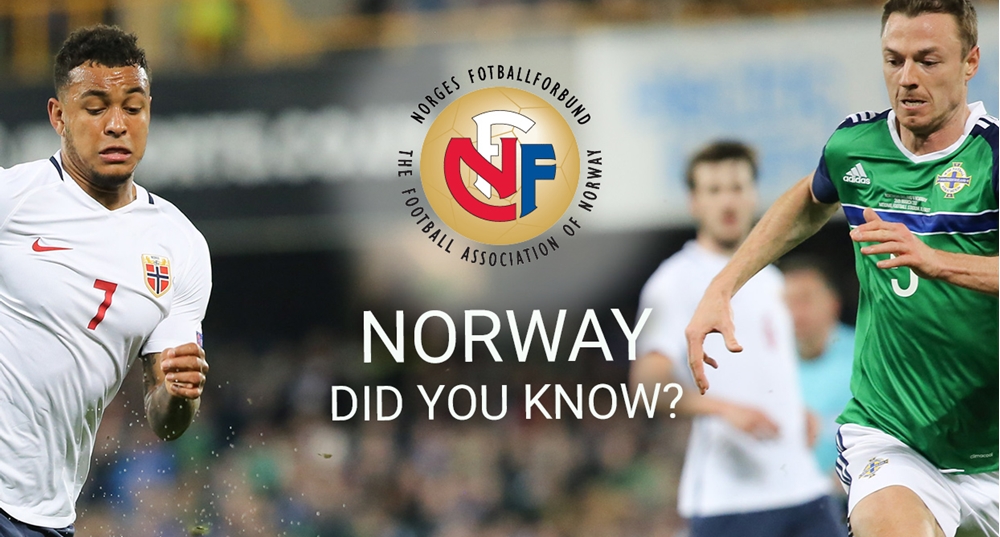 On Sunday 8 October Northern Ireland take on Norway in Oslo for a FIFA World Cup Qualifying match that could prove crucial in the hunt for a play-off spot.
Fans are making their way to Norway in their hundreds so we thought it was only right to provide some facts about a country we have played eight times but only ever travelled to once back in 1974.
THE MATCH
It's a match that has never produced a draw with Norway coming away with a better win ratio winning six of the eight games. 
The last meeting however has been the most important to date. That produced a 2-0 victory in Belfast with Conor Washington and Jamie Ward hitting the back of the net.  
Norway go into the game off the back of an 8-0 thrashing of San Marino, however top scorer Josh King came off injured.
Norway currently sit in 4th in Group C but a victory could move them up to third.
THE COUNTRY
- Norway is one of the safest, most peaceful and richest countries in the world. It also ranks first on the list of the World Happiness Report.
- In 2008, Norway knighted a penguin.
- Norway has won the largest number of Gold, Silver and Bronze medals of all countries in the Winter Olympics.
- Norway has very strict rules on advertising cars as "green" – saying "cars can do nothing good for the environment except less damage than others".
- Norway gets 98-99% of its electricity from hydroelectric power, more than any other country in the world.
- The relative number of English speakers is higher in Norway than it is in Canada.
- The people of Oslo, Norway donate the Trafalgar Square Christmas tree in London every year in gratitude to the people of London for their assistance during WWII.
- It is illegal to spay or neuter your dog in Norway except under specific circumstances regarding health, quality of life, or utility.
- In 1251, Henry III of England was given a polar bear by the King of Norway. He kept it in the Tower of London, on a long chain so that it could swim in the Thames.
- Norwegian Roald Amundsen was the first person to reach the South Pole in the Antarctic. Amundsen and four companions reached the South Pole on 14th December 1911.
- Norway are one the few countries in the world that still sell whale meat despite a global ban.
- Norway love frozen pizza and it is considered to be an unofficial national dish.
- Brazil have played Norway three times and never beaten them in a game of football.
An interesting country that will hopefully provide the setting for another famous away win for Northern Ireland!
 Northern Ireland play Norway at the Ullevaal Stadion Sunday 8 October.  Kick-off is at 7:45pm and you can watch it live on Sky Sports Football.