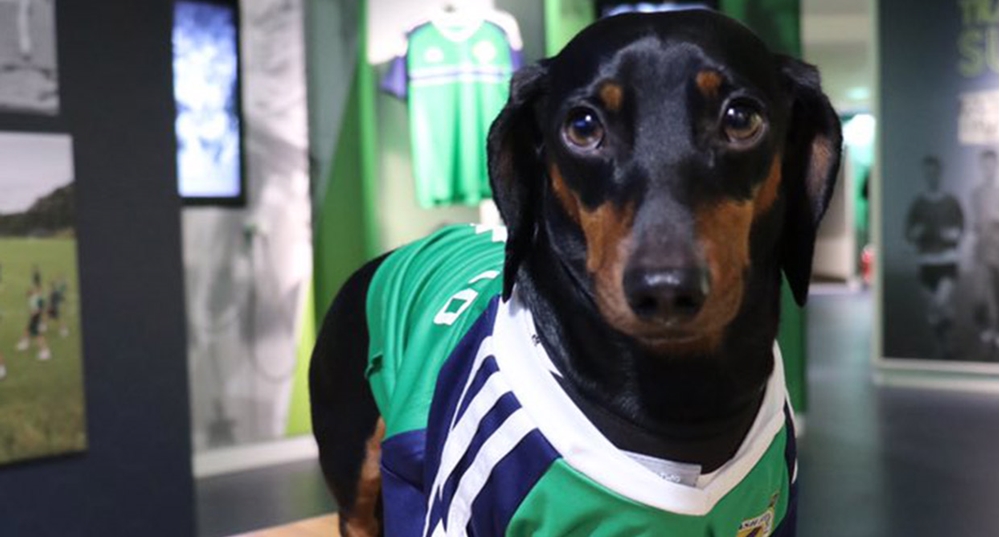 You all went barking mad for little Harlso when we introduced him as our Fan of the Month back in July and now he has returned with a few friends for a tour of the stadium. 
Harlso went walkies through the 'Hall of Legends' as well as having a sniff of the old turnstiles and how the stands used to be.
Wearing his little Northern Ireland top, Harlso was looking sharp and he was able to compare his shirt to many of the others on display within the EHC. 
The Education and Heritage Centre tells the unique story of Northern Irish football using a varied range of media, immersive physical interactives and key artefacts from the 1880s to the present day.
You can book your trip to the EHC by CLICKING HERE or you can contact the Education and Heritage Centre Manager Stephen Garrett on 02890 669458 / sgarrett@irishfa.com
You can see more from Harlso the balancing hound by CLICKING HERE and you can see some photos from his trip to the EHC in the gallery at the bottom of the page.