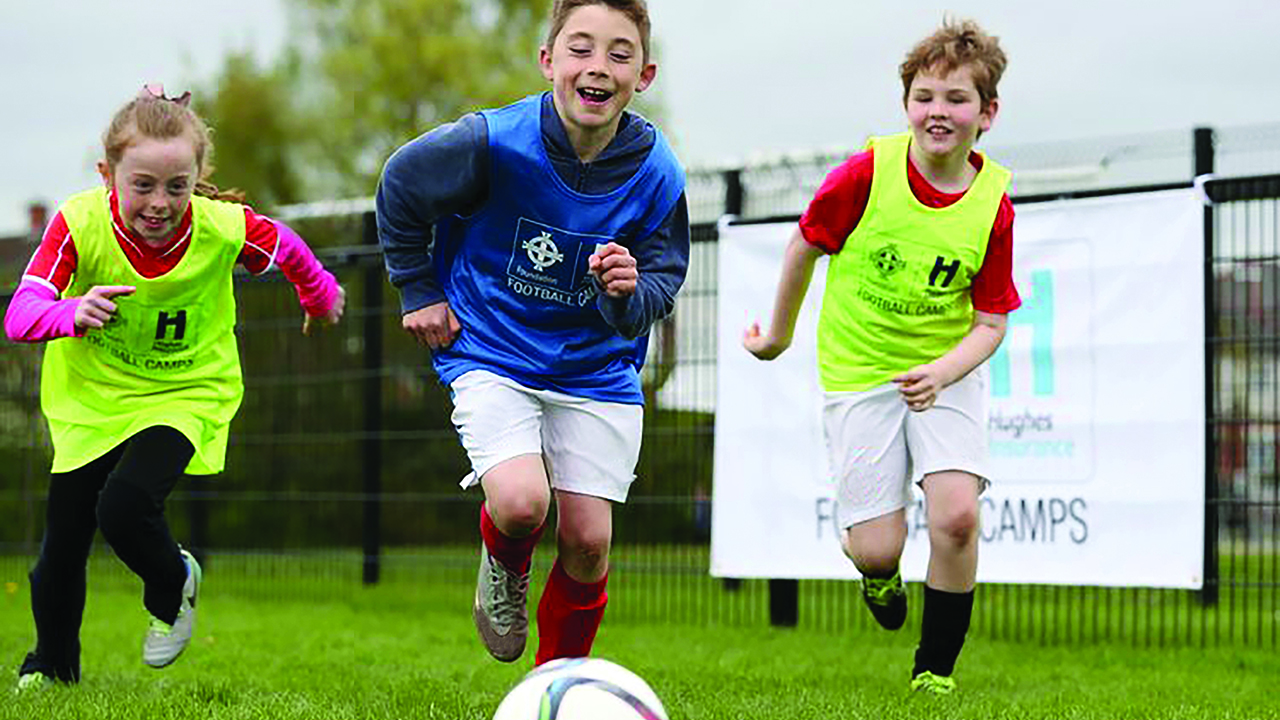 Applications are now live for the Hughes Insurance Irish FA Summer Football Camps which will be held in more than 50 locations across Northern Ireland.
The five-day camps are taking place throughout July and August and Irish FA coaches will be encouraging kids to both enjoy the game and improve their skills. Topics covered include ball mastery and turns, dribbling, passing, shooting, defending and attacking, running with the ball and small-sided games.  
Last year saw over 8,000 young players taking part across the country and this summer there will be 69 camps aimed at outfield players, and 12 two-day camps specifically for goalkeepers.
Part of the association's ongoing Let Them Play youth strategy, which aims to increase participation in football among young people, the camps are open to children aged between five and 13.
Ian Stewart, Grassroots Development Manager, Irish FA Foundation, said: "It is great to see the increase in popularity of our football camps year on year. We are into the second year of our sponsorship with Hughes Insurance and I would like to thank them for their support.
"All participants will receive a special 2018 adidas World Cup football and frisbee to take home. This year we have added two new camps at the newly renovated facility at Olympia Leisure Centre which we expect to be extremely popular.
"The Irish FA Foundation are aiming to double youth football participation rates in Northern Ireland by 2025 through the youth strategy Let Them Play. The football camps are central to achieving that aim and are hugely important as we seek to grow the game right across the country and find the next generation of Northern Ireland football stars."
Don Brennan, Head of Marketing, Strategy and Pricing at Hughes Insurance, said: "We were incredibly excited to see the game flourish amongst young people in 2017 at the Hughes Insurance Irish FA football and sports camps. We are dedicated to supporting youth football throughout Northern Ireland and are really looking forward to the 2018 Summer camps."
"Our aim is to drive the 'Football for All' message, inspiring young people across Northern Ireland to have fun, play fair and dream of wearing the green shirt."
For full details, dates and discounts for all the summer football camps click here.