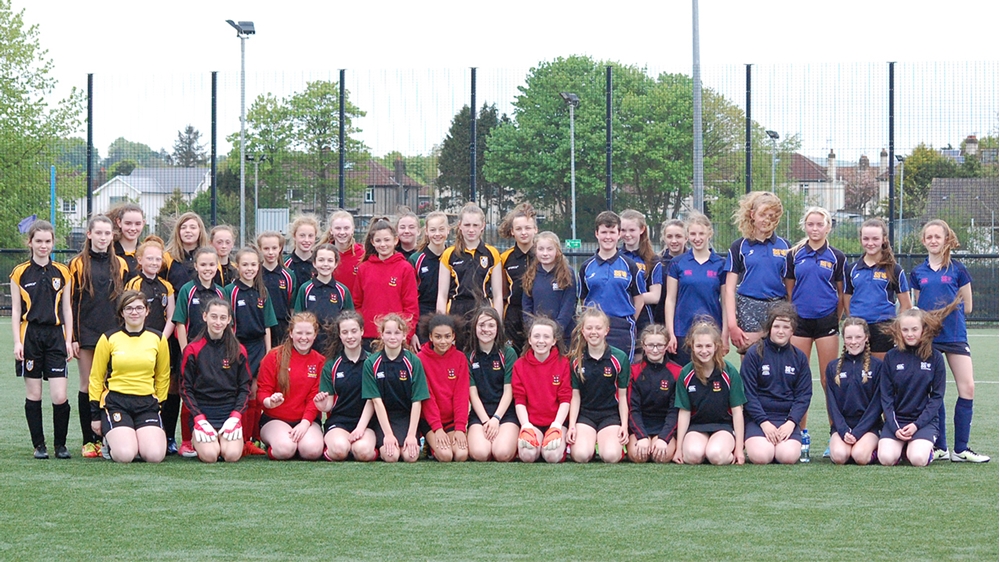 The inaugural Ballymena Girls' Schools' Football Small-Sided Games League is up and running.
Several schools from the Ballymena area are now participating in SSG fixtures at the Ballymena Showgrounds complex each week. 
The league has been created through a partnership involving the Irish Football Association, Ballymena United Allstars Ladies Football Club, Mid & East Antrim Council and the Ballymena Learning Community. 
The opening series of fixtures saw Slemish College secure a 4-0 victory against Cambridge House B thanks to goals from Brona Redmond, Niamh McGaughey (2) and Kirstin McConnell, while Cambridge House A had a tight end to end encounter with Dunclug College. Cambridge House eventually picked up the three points thanks to a 2-0 win. 
Slemish College's Ciaran Duffy, who is co-ordinator of the new Small Sided Games League, thanked the Irish FA Foundation, and in particular its Football For All Schools Officer Jackie Blyth, for supporting the launch of the Small Sided Games League in Ballymena. 
The foundation has supplied each of the participating schools with a training pack bundle of equipment and footballs with the aim of boosting participation in girls' football across Ballymena. 
The new league in Ballymena is part of a wider push to get more girls playing the game.
In preparation for the Irish FA's Super Football Festival Day in June, there has been a steady increase in the number of girls participating in schools' football across Small-Sided Games, futsal and Challenge Cup games, with more than 1000 girls playing for their schools across Northern Ireland.