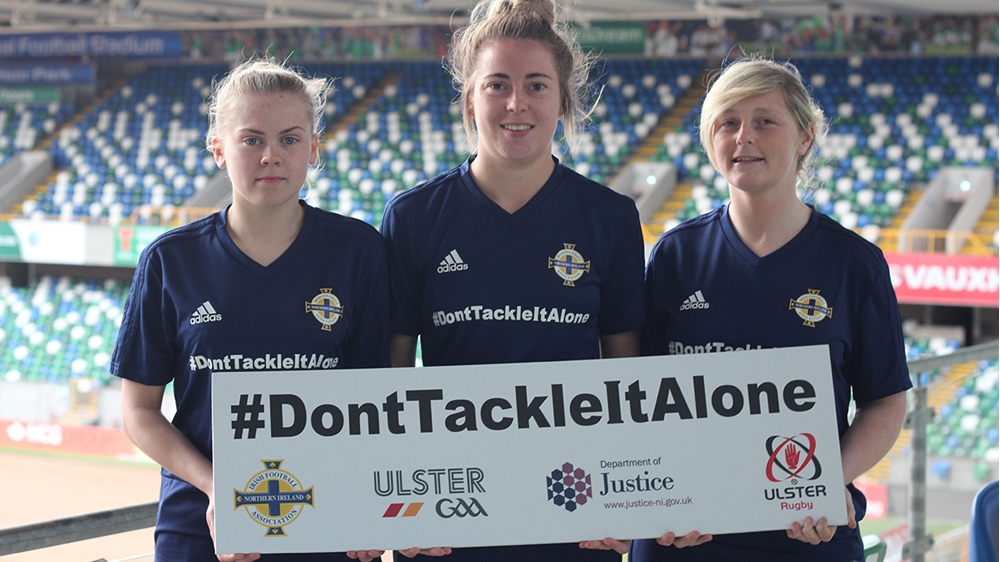 The Northern Ireland women's international futsal team are preparing for their next set of development games in Scotland this weekend - and they will be supporting the Don't Tackle It Alone campaign as part of their preparations.
Members of the squad are set to support the domestic violence awareness campaign both on and off the pitch.
The ongoing campaign is being run by the Irish Football Association in partnership with the Department of Justice, GAA and Ulster Rugby and is aimed at helping those at risk of domestic violence.
The team will wear the campaign hashtag on their kit and training bibs to raise awareness of the campaign.
If you, or someone you know, is being abused contact the 24-hour helpline:
Freephone: 0808 802 1414,
Email: 24hrsupport@dvhelpline.org
Text: 'support' to 07797 805839