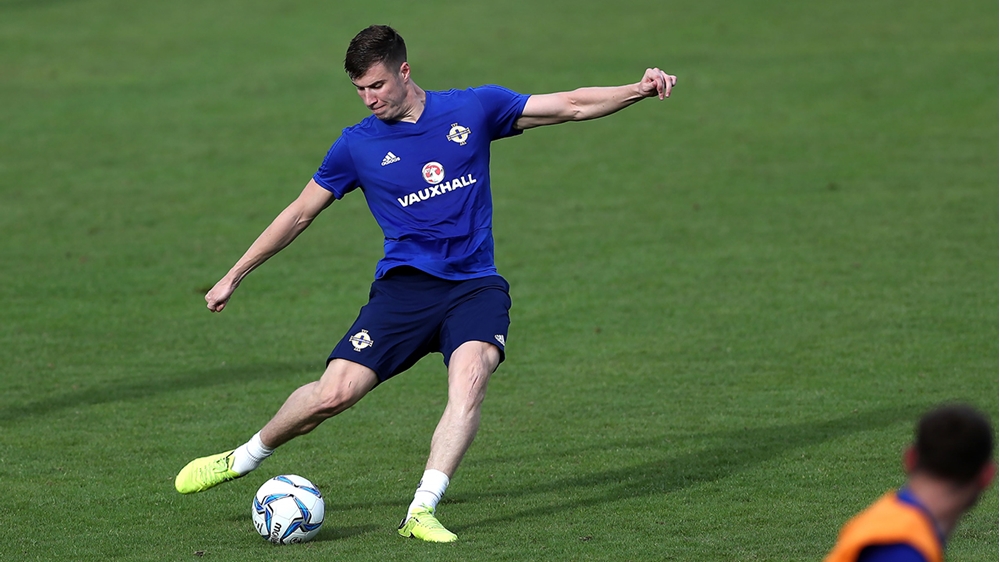 Northern Ireland's second and final game of the current tour to Central America is to be shown live online by the BBC.
The BBC Sport NI website will provide live video coverage of the international friendly against Costa Rica in San Jose on Sunday 3 June (18:00 BST).
And the BBC also announced earlier today that it will be showing highlights of tonight's friendly against Panama (02:00 BST).
Viewers will be able to see the highlights of the game in Panama City on the BBC Sport NI website tomorrow morning (30 May), while extended highlights will be shown at half-time in the Costa Rica game.
Northern Ireland fans will also be able to watch highlights of the Panama match on the Northern Ireland Facebook page tomorrow morning. 
BBC Sport NI's coverage of Sunday's game with Costa Rica will begin approximately 10 minutes before kick-off at 17:50 BST. Michael McNamee will provide commentary, with former Northern Ireland international John O'Neill on expert analysis.
The matches are being used as preparation for Northern Ireland's UEFA Nations League games against Austria and Bosnia and Herzegovina in the autumn and also next year's Euro 2020 qualifiers. 
Both Panama and Costa Rica will compete in the World Cup in Russia next month.
Northern Ireland manager Michael O'Neill could hand out up to five debuts across the two games in Central America as Crusaders striker Gavin Whyte is in line for a first senior game along with Leeds United goalkeeper Bailey Peacock-Farrell, Celtic goalkeeper Conor Hazard, Everton striker Shayne Lavery and midfielder Jordan Thompson.