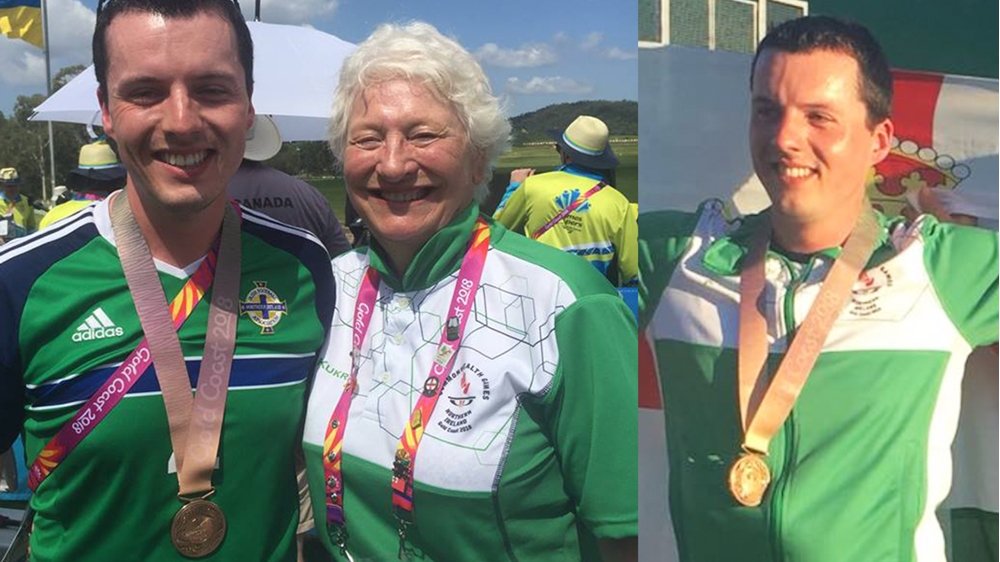 Gareth hit 
hit 45 out of his 50 targets in the men's skeet at the 2018 Commonwealth Games on the Gold Coast to claim a bronze medal for Northern Ireland. 
Not only is Gareth a bronze medalist for his country, he's also a massive Northern Ireland football fan.  
He said: "It was great to have a strong contingent of Northern Ireland fans at the shooting venue. Every time my name was being called out, you knew where the NI fans were from their cheering."
Team NI won 12 medals at the Commonwealth Games including a gold from Rhys McClenaghan in the Men's pommel-horse. Gareth McAuley had to fight off stiff competition in a superb effort in the men's skeet. 
Gareth said: "All the days and hours training working up to the Games itself was an achievement in itself, but to go on and win a medal, which was totally unexpected, I still can't believe that I have won a medal at the Commonwealth Games for Northern Ireland.
"Once I made the final, I knew I had nothing to lose, as everyone else was being sponsored, so I kept focused and tried to hit every target I could, and through determination, I was glad that I was able to reap the rewards by winning a bronze medal, and it was great to have my best mate, Ben Llewellin of Wales win the Silver medal, which was really good to see."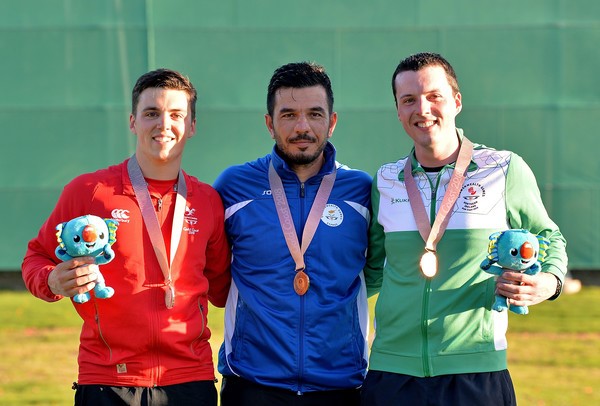 Gareth even received a message of support from a certain member of the Northern Ireland squad with a familiar name.
He said: "It was an honour to receive a message from the great man himself, at that moment I was smiling from ear to ear after winning the medal, and when the BBC showed me the video message, I just couldn't believe it, I had no words to describe the feeling, now there are two Gareth McAuley's!"
Gareth was quick to praise the support he has received from fans and friends alike both before and after his medal:
"To have the support from home was something extra special, especially after winning the medal.  I have always had great support from my family and friends during my 4 year journey, and it was extra special to have my father out with me when I won the bronze medal, he has been with me from the very beginning of my journey, and it was great to have him there on the biggest occasion.
"I have also had great support from my employment, Moresports.com without their support, giving me time off to train with the GB squad and compete in competitions in GB and abroad, I would not have won the Bronze medal, so a lot of praise must go out to them."
What better way to accompany a Commonwealth bronze medal than with our Fan of the Month for April 2018! Congratulations Gareth, be sure to send him your messages of support! 
Send us your fan photos and videos in August to our social media channels and next time you could be our GAWA Fan of the Month! Good luck! 
Twitter: @northernireland
Instagram: @northernireland
Facebook: facebook.com/northernireland