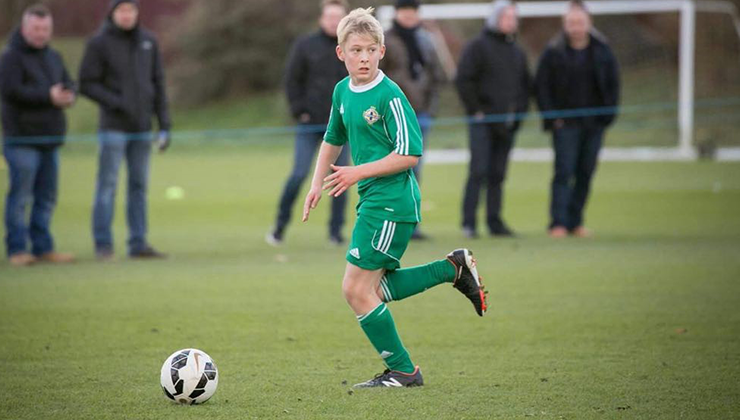 In an ongoing series we are highlighting the young players who are part of JD Club NI, the Irish Football Association's elite development programme.
Name:
Dylan Sloan
Age:
13
School:
Regent House, Newtownards.
Which JD Club NI team do you play for?
2004s.

Which club do you play for?
Glentoran.
Position?
Attacking midfielder.

Any previous clubs?
Ridgeway Rovers and Linfield.

Favourite team/s?
Liverpool and Northern Ireland.

Favourite player/s – who inspires you?
Steven Gerrard and Xabi Alonso.
What's the best goal you have scored?
Last year when I was playing for Ridgeway 2003s at a tournament in Fleetwood I scored a half-volley from the edge of the box.
Do you play/like any other sports apart from football?
Athletics.
What's the best team you have played against?
Real Madrid.
What's the best pitch you have played on?
The pitches used for the Westend Cup in Berlin, Germany.
What's the best stadium you have visited?
Amsterdam Arena (Ajax).

Most difficult opponent – who is the best player you have come up against?
A Borussia Dortmund defender.

Any other interesting facts about you that we should know?
I played in the Club NI U12 team that won the Westend Cup in Germany in May 2016. After advancing from a group stage we defeated Sydney Olympic, Borussia Dortmund, Augsburg, Bohemians Prague and Hertha Berlin to win the overall competition. It was an incredible achievement.