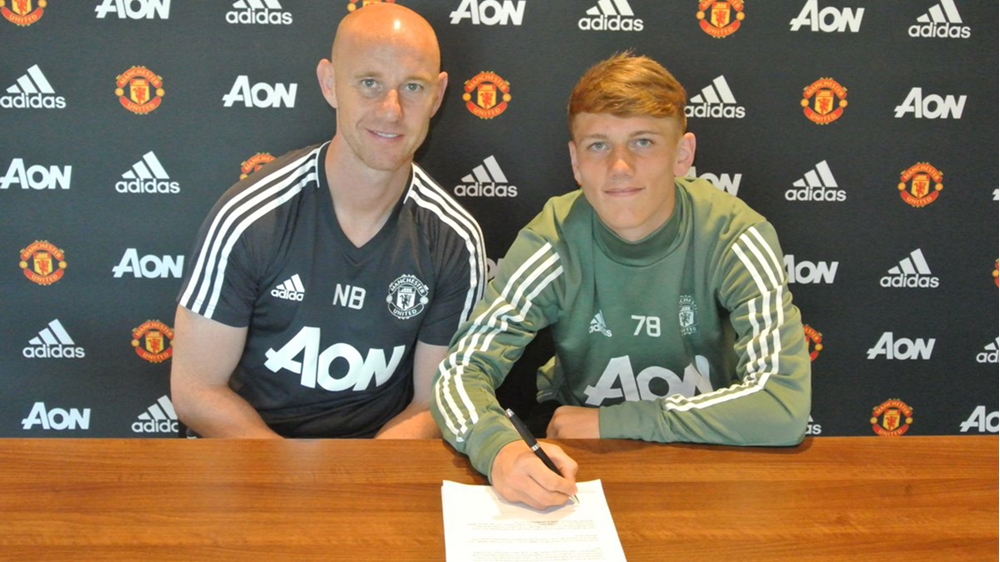 Northern Ireland under-17 international Ethan Galbraith has penned a two-year professional deal with Manchester United. 
The defensive midfielder, who joined the Premier League giants on a one-year scholarship from Linfield last summer, was a regular in the Reds' youth team this term which won the Under-18 Premier League North title.
"It's a proud moment for me and my family," declared Galbraith, speaking to the club's official website. "Growing up as a young kid obviously I always wanted to play football - especially for the biggest club in the world as well.
"I'm very proud and just want to push on from here. It's been a great year."
Galbraith, who turned 17 earlier this month, won the Manchester United 'Goal of the Month' competition for April following his stunning strike against Manchester City which clinched the title for Kieran McKenna's under-18 outfit.
"We won the league but, obviously, that's a bonus," he added. "I just struck it well against City. I didn't know what to do when I was celebrating because it was my first goal for the club as well, but it was very exciting!"
The former Glengormley High School pupil has won six caps for Stephen Frail's under-17 international side.