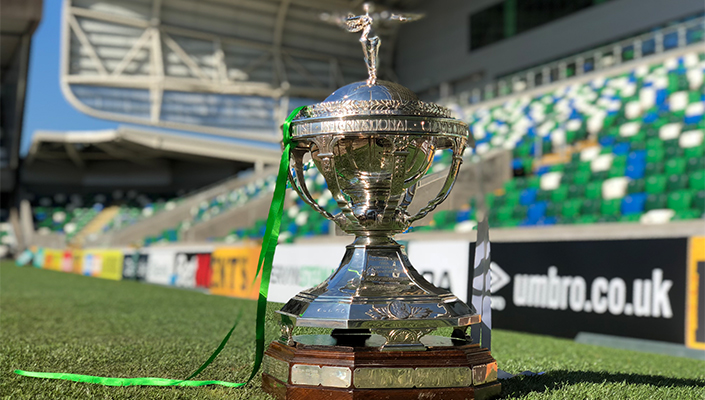 On 26 May 1984 Northern Ireland were crowned the final winners of the Home Nations Championship and you can see the trophy as part of the Education and Heritage Centre tour.
The tour, which also consists of a behind the scenes look around the stadium, starts off beside the Home Nations Championship trophy which Northern Ireland lifted thanks to topping the group consisting of Wales, Scotland and England on goal difference.
The trophy sits within a protective glass case at the entrance of the centre and is just one of the focal points of the centre and stadium tour.
Northern Ireland topped the group with three points and amazingly were tied on points with every other team in the Championships but claimed the trophy thanks to a superior goal difference of just one over Wales.
The 1983-84 Championships began with a 2-0 win against Scotland in Belfast before defeat against England at Wembley. A late Gerry Armstrong equaliser against Wales in Swansea was just enough to seal the trophy which they didn't actually win until four days later.
Scotland faced England at Hampden Park with the winner set to take it all but the game ended in a 1-1 draw meaning Northern Ireland were the victors.
To come and see the famous trophy you can book your tour of the Education and Heritage Centre HERE.