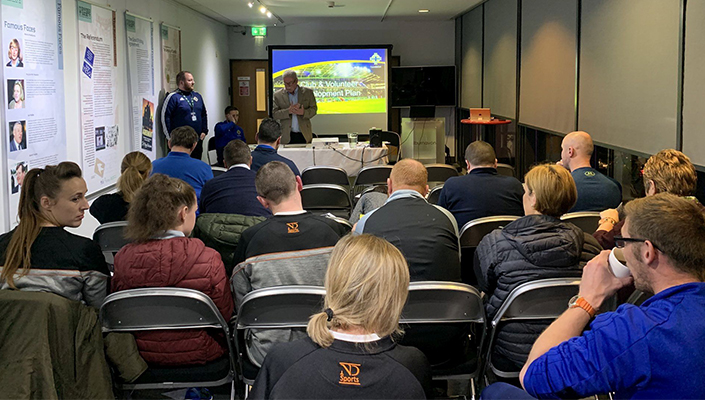 The Irish FA Foundation is currently staging a series of club and volunteer consultations across Northern Ireland.
Through the consultation evenings the foundation is looking to capture the views of clubs and volunteers to help mould a new club and volunteer strategy.
The first event was held at Burnavon Arts and Cultural Centre in Cookstown. It was attended by a variety of volunteers, including coaches, club secretaries, committee members, chairpersons and players.
Those who attended discussed different ways of how to best support clubs and volunteers.
The other consultation evenings coming up are:
7 November - Newcastle Centre, Newcastle (7.00-8.30)
14 November - Bawnacre Centre, Irvinestown (7.00-8.30)
19 November - National Football Stadium at Windsor Park, Belfast (7.00-8.30)
21 November - Da Vincis, Derry-Londonderry (7.00-8.30)
3 December - Lurgan Town Arena, Lurgan (7.00-8.30)
5 December - Des Allen Suite, Ballymena Showgrounds (7.00-8.30)
To book on to any of the evenings above please follow this link:
https://www.irishfa.com/news/2018/september/play-your-part-in-the-new-irish-fa-club-volunteer-development-plan
Clubs that send four or more volunteers (committee members, coaches or other volunteers within the club) to the consultations will be eligible for a £50 bursary to be used on an IFA Grassroots Introduction To Coaching Award or an IFA Level 1 Coaching Award or the IFA Regional B Licence Part 1.
For more information please contact Gavin Nelson, the Irish FA Foundation's Club and Community Development Officer, at gavin.nelson@irishfa.com.