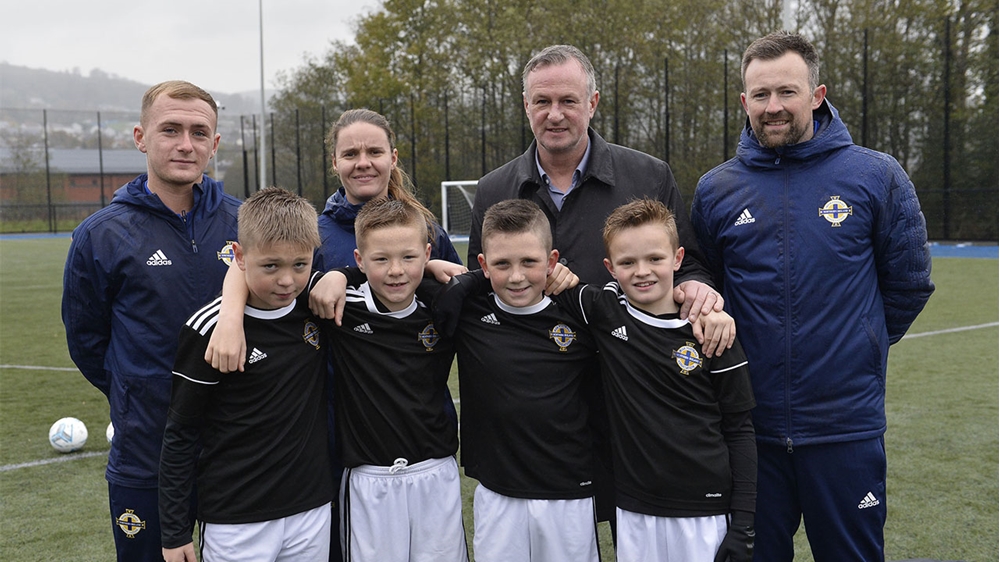 Senior men's boss Michael O'Neill visited an Irish FA Foundation Player Development Programme coaching session in Belfast yesterday to cast his eye over some of the promising young players involved. 
The Player Development Programme works with the Irish FA Elite Performance team to identify talented footballers and aims to provide a platform to best equip young players to graduate into the Irish FA Girls Excellence or Club NI programmes.
O'Neill was a special guest at Wednesday's event, held in Ballysillan, where he offered advice to the children and praised the work of the coaches. 
"The work the coaches do with this age group and the opportunities they're trying to give kids in terms of participation is vital and it's about trying to give them as much football as possible.
"The kids obviously get football in school and at their clubs, but this is taking it more towards the elite level with the Player Development Programme pathway. 
"The thing that we want to see is players come through into this programme and through into Club NI, and from Club NI into underage international."
Jonathan Michael, Schools and Futsal manager at the Irish Football Association, added: "The work we do and the coaching the children receive prepares them for that potential graduation to the Club NI programme or to our Girls Excellence programme. That wider base is really important and to do that work with the kids will help them hopefully graduate into a more concentrated programme with less numbers." 
Participants in the programme are provided with 24 sessions which combine football and futsal coaching along with games against other regions.
The programme, which works with 280 of the best young footballers in the country, is delivered by Irish FA Foundation Primary School Coaches.