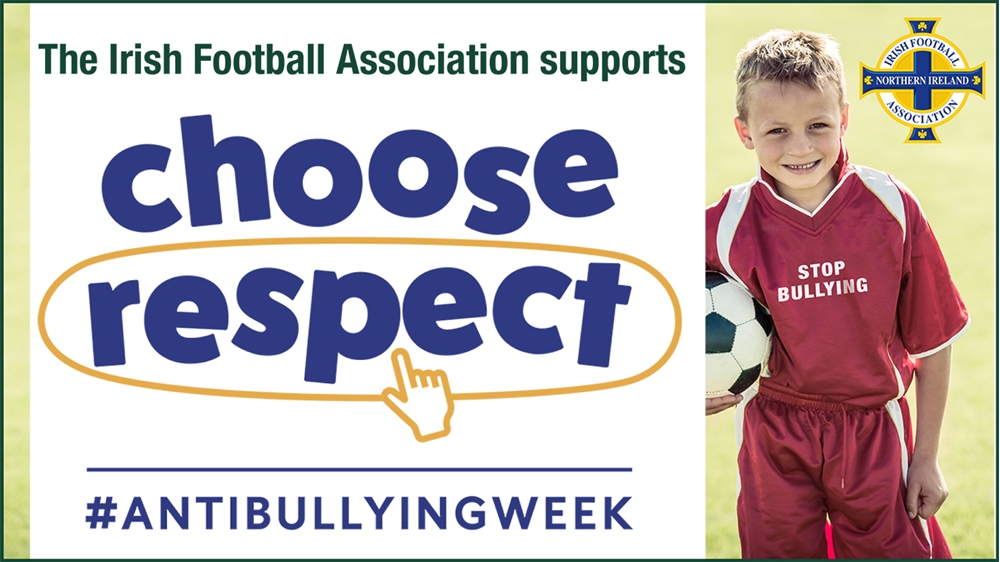 The Irish FA is supporting Anti-Bullying Week 2018 by encouraging everyone involved in football clubs to choose to be respectful. 
Throughout this week the Irish FA will highlight several steps you and your football club can take to challenge bullying behaviour and identify who you can report any concerns to. 
Bullying is a choice. It is a choice of behaviour that can have a significant impact on someone's life and should never be underestimated. It can affect both adults and children in schools, the workplace and sports clubs. 
Bullying behaviour doesn't have to be tolerated, by choosing to be respectful we can work together to create a more positive atmosphere within our clubs among players, coaches, match officials, parents and spectators alike.
For further information you can download the Irish FA Safeguarding App here - iTunes | Google Play