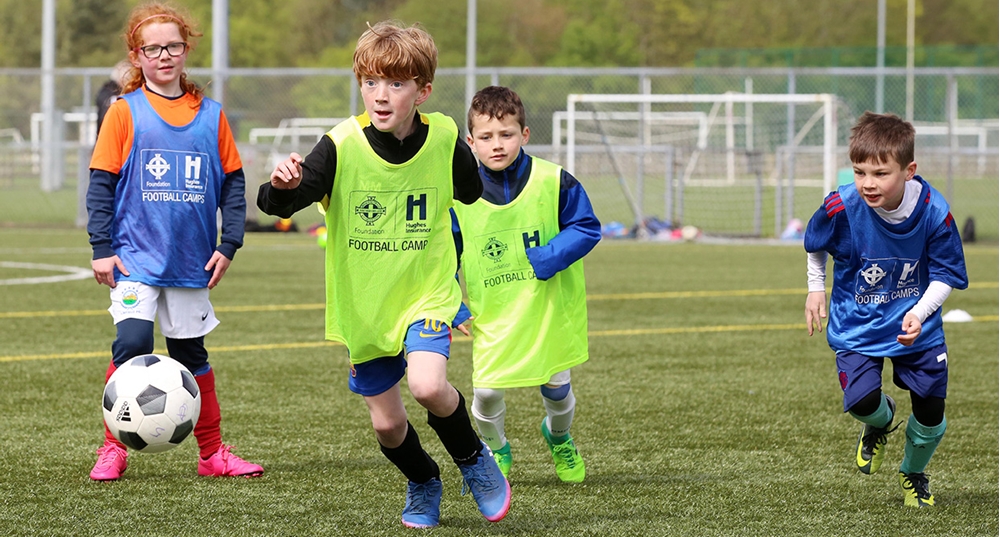 Bookings are now open for the Hughes Insurance Halloween football camps which will be held at 26 locations across Northern Ireland.
The popular two-day Halloween camps will take place between 30 October and 3 November and follow on from the association's highly successful summer camps, which saw almost 5000 children take part.
Hughes Insurance camps provide opportunities for children aged 5-13 to develop and improve their football skills over a short period of time, in a structured environment, with professionally trained and vetted staff.
Halloween camps featuring multiple sports and for children with a disability are also available for booking.
Prices are as follows:
1 child: £15
2 children: £25
3 children: £35*
* add £10 per extra child after three children. If paying offline the price will be £20 per child.
For details of where the camps will be held and to book your child's space click here.