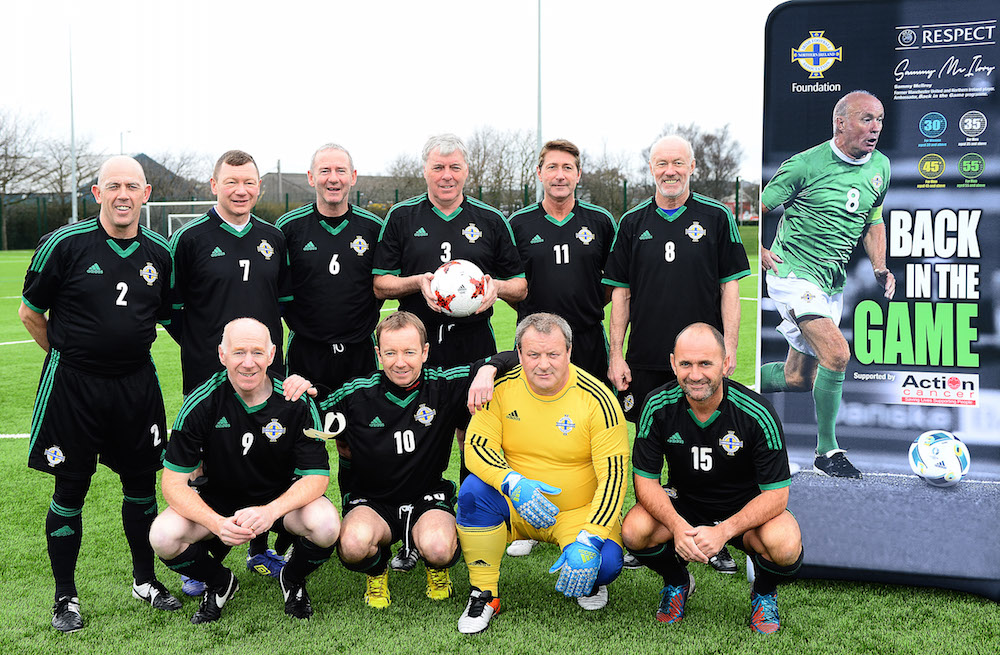 When most footballers get to a certain age they think that perhaps their playing days are over! This is not the case though as the Irish FA looks to encourage former players to get Back in the Game.
This year's National Festival will take place at the Backrow Recreation Centre and 3G Pitch in Draperstown on Sunday 17th September from 12 noon.
The festival is open to teams of men and women of 35+, 45+ and 55+ years of age who play in round robin format in a friendly atmosphere.
The aim is to use football as a tool to provide long-term opportunities for men and women to re-engage with football.
On this occasion the over 45 men's teams will be playing indoor futsal as the others play regular small-sided games.
The day of football will be rounded off as everyone meets for refreshments and an opportunity to have a chat, make new friends, re-engage with old ones and discuss footballing experiences.
For more information, please download the Team Entry Form, complete and send it to Malcolm Roberts: malcolm.roberts@irishfa.com. 
Date: Sunday 17th September
Venue: Backrow Recreation Centre and 3G Pitches, Draperstown
Times: Arrive at 11.15am
Matches: 12-2pm
Food and refreshments: 2-3pm
Format:
Over 35 men (3G Pitch) – 6-a-side
Over 45 men (Indoor) – Futsal 5-a-side
Over 30 women (Grass Pitches) -  6-a-side