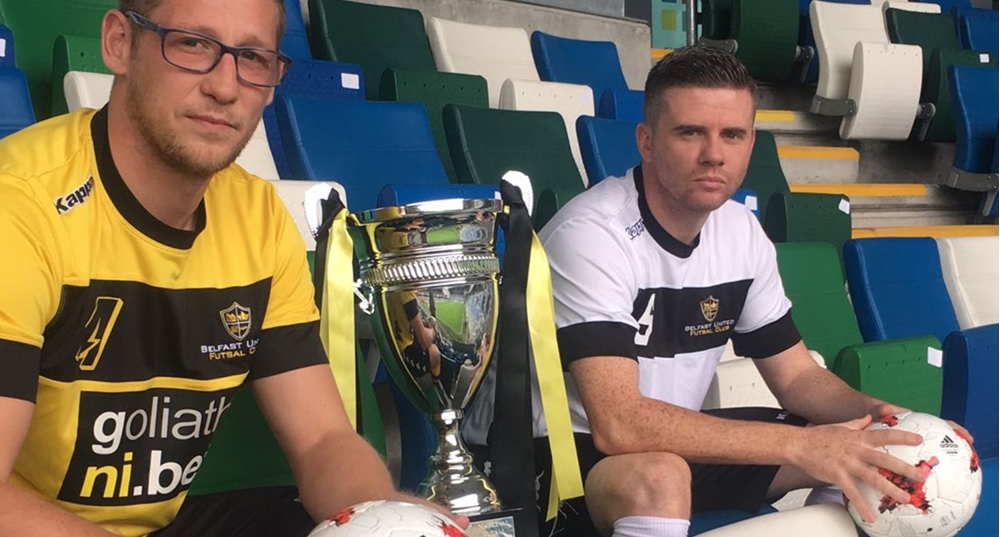 Only two months ago Belfast United Futsal Club were crowned Northern Ireland Futsal League Champions. 
The club will now look to defend their title in a new national format with matches being played every other Sunday at venues across the country from October to April. 
The league kicks off this weekend with eight teams participating to become champions and Northern Ireland's representative in the UEFA Futsal Champions League.
Kris Lindsay, current player and co-founder of Belfast United, is excited about the start of another domestic campaign. 
He said: "As a club we are looking forward to the start of another league campaign and the opportunity to defend our title. We have added some new faces to the squad for the upcoming season and are hoping that our recent experience in the UEFA Futsal Cup will stand us in good stead."
Speaking about the new league season, Northern Ireland futsal manager Jonathan Michael said: "I am encouraged that this season we have been able to provide a sustained competitive domestic programme which will improve our international squad players.
"It will also provide opportunities to identify others that could represent Northern Ireland at international level."
Information about the Northern Ireland Futsal League can be found via the Futsal domestic pages and by clicking here.