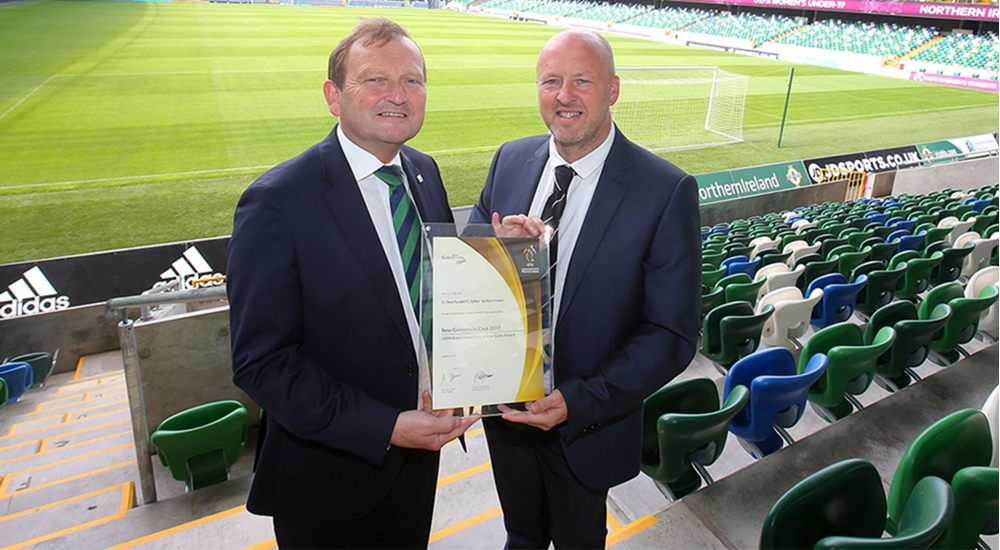 Belfast's St Oliver Plunkett FC has won a UEFA Grassroots Gold Award for Best Grassroots Club.
The prestigious award was ratified by the UEFA Executive Committee following recommendations by the UEFA Grassroots Panel bureau and the UEFA Development and Technical Assistance Committee.

The UEFA judges said: "(St Oliver Plunkett FC) is a club using football as a medium to develop young people in a disadvantaged community, by encouraging a sense of pride and belonging. The club is fully engaged with the grassroots programme run by the Irish Football Association (IFA), and fields over 40 teams of boys and girls."
Irish FA Director of Football Development Michael Boyd said: "I am delighted that St Oliver Plunkett FC has won such fantastic recognition from UEFA.
"The club takes great pride in serving the community and this award really shines a light on the brilliant development work that the coaches and volunteers do there.
"The club are big supporters of our Let Them Play youth football strategy and I am also pleased that the work of the Irish FA Foundation's Grassroots programme has also played a role in helping the club achieve this award. It shows the positive impact that our programme has for clubs across Northern Ireland." 
The awards reward excellence in the grassroots field – seen by UEFA as crucial in helping to nurture football's overall good health. 
"Grassroots is football's lifeblood because without healthy foundations our sport cannot flourish," said UEFA President Aleksander Čeferin.
"UEFA has always invested heavily in grassroots projects around Europe, and will continue to do so to ensure that football can be played by all.
"I would like to congratulate the winners of the UEFA Grassroots Awards for their fantastic initiatives," he added. "I would also like to thank all those who have worked tirelessly to make sure that people of all abilities can play this game at grassroots level."

"Thanks to their dedication, loyalty, sacrifice and love for the game, the sport's future is in safe hands."